10 Thoughtful Valentine's Day Ideas
6th December, 2023
Valentine's Day doesn't have to be all swooping cupids and grand gestures, it can be day of small thoughtful acts instead (or as well!) Pack their day with little things that put a smile on their face, and they'll love you for it. Not sure where to begin? Good thing we've got a list ready, almost like we planned it.
Make them a playlist
Think 90s mixtape, but digital. Spend an hour or so picking their favourite tunes, or songs that reflect your relationship, and voila you have a truly special, one-off present they can enjoy over and over again.
Make a handmade card
You don't have to be an expert with the glue gun to make a cute card. In some ways the more shall we say 'rustic' it is, the better. A funny (or terrible) drawing of them, a doodle of their fave creature, a rude joke – the only limit is your imagination. Grab the pencils!
Bake
They say the way to the heart is through the stomach, so grab your apron. BBC Good Food has all sorts of fool proof recipes for delicious treats, so even if you're not a kitchen whizz you can cook up a storm. Try and do their favourite for extra (in some cases literal) brownie points.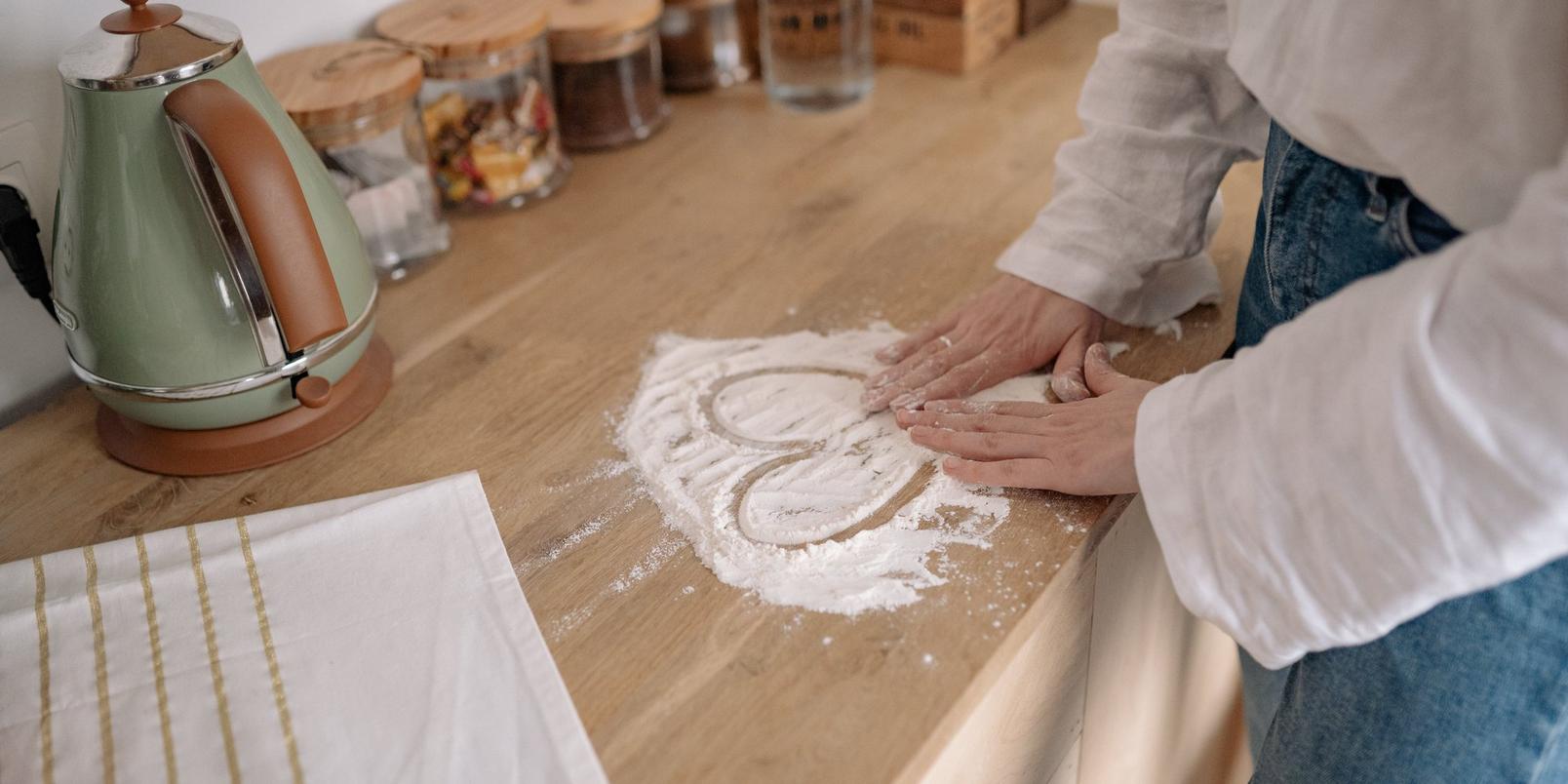 Buy flowers
You might have guessed this would feature. But what makes flowers thoughtful? Well, if you use your local florist (or us, because we only work with local florists) you can make special requests so you could include your special someone's favourite flower, or favourite colour, making their bouquet truly personal.
Get a special edition of their favourite book
Got a book worm other half? They'll love this. Go hunting for a special edition for one of their favourites, it could be a first edition if you have the budget, or maybe just a lovely hardback version. We're big fans of the Penguin Clothbound Classics but if in doubt head to your local bookshop and a lovely bookseller should be able to help.
Recreate your first (or most memorable) date
Make it a throwback Valentine's this year and go back to your first, or a memorable date. Maybe track down the film you went to see, or even revisit that restaurant (you could even try and snag the same table!) A trip down memory lane should give you plenty to reminisce about.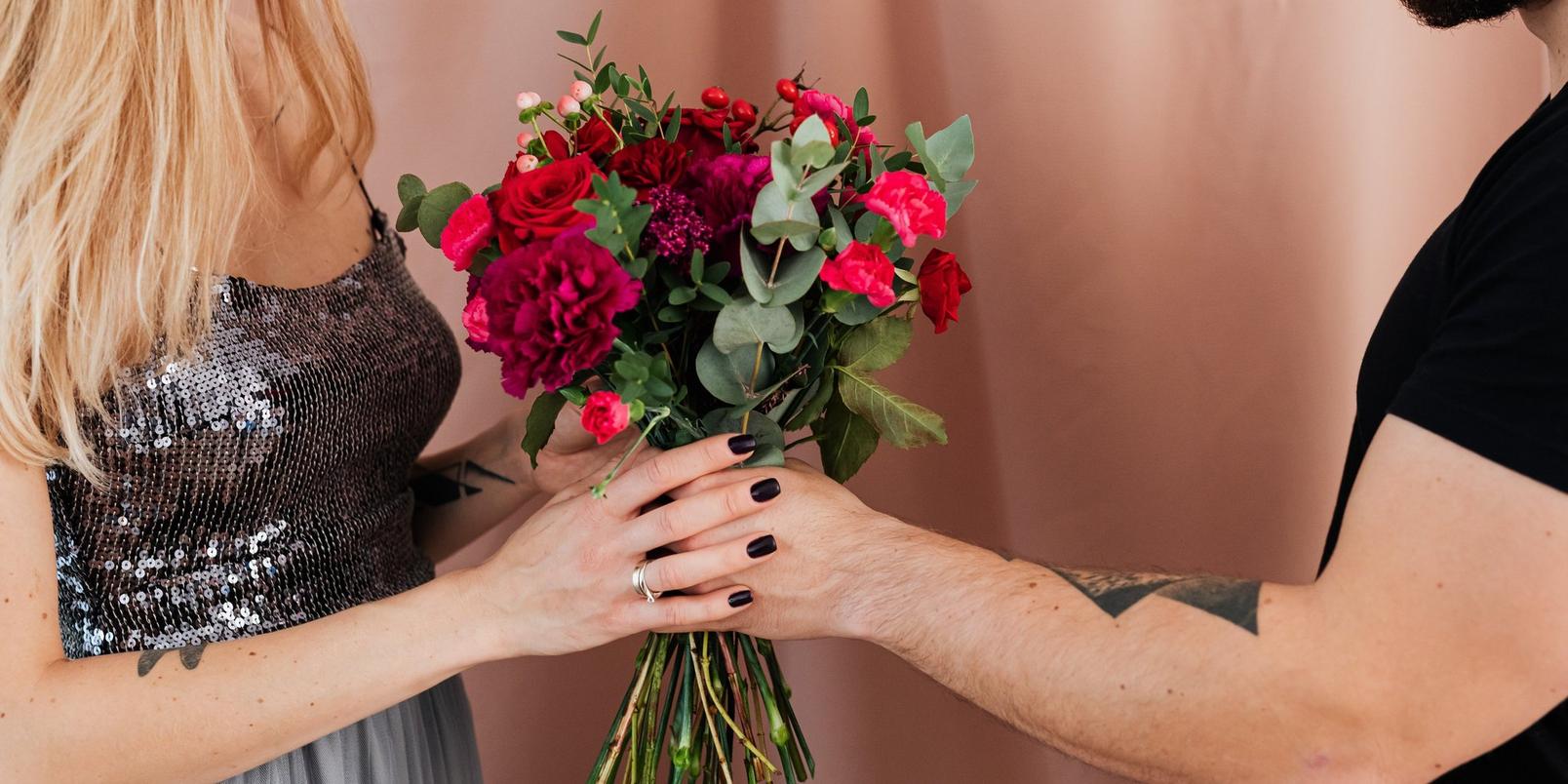 Have an indoor picnic
Why is eating small plates of food on the ground so much fun? It's one of the great mysteries of the universe, but embrace it. Gather all sorts of goodies (or knock some up in the kitchen if you're feeling creative), lay down a blanket, make it cosy, and feast.
Create a graze board
Speaking of feasting, have you heard of graze boards (Google them if you want to feel seriously hungry)? They're boards artistically laid with deliciousness of all kinds. This Valentine's you could swap an overpriced meal out with a graze board overflowing with all their favourites. Everything features, no matter how weird and wonderful the combinations.
Make them a scrapbook
We seem to take more photos than ever, and then we never get round to looking at them. Be the one to change that this Valentine's Day by getting your latest snaps printed and popping them either in a scrapbook (funny captions optional), album, or just a nice frame. Memories might fade a little but your prints won't.
Do a chore amnesty
Okay it's not the sexiest Valentine's Day present, but when adult life seems to be 90% chores, a break from that can be bliss. Take over from them for a day, or a week – it all depends on how kind you're feelings – and let them put their feet up.
Know any nice thoughtful Valentine's gestures? We'd love to hear your suggestions. Let us know on the usual social media.