Tracking your order is easy. After you have placed your order you can follow it's progress in your account. For any UK order, simply go to your account and look for the 'Order Tracking' section, all you'll need is the order number we sent you in our confirmation email.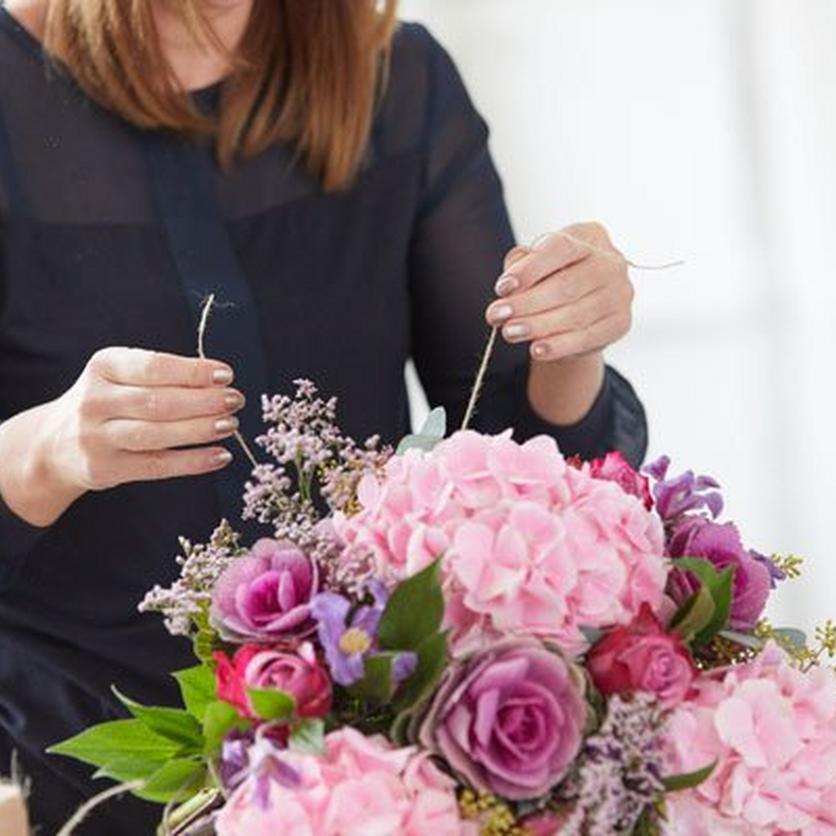 Your florist is busy doing their creative thing and will update our system at each step.
They'll do their best to send updates in real time, but they focus first and foremost on creating and delivering your amazing gift. So, at times when they have more beautiful things to create than normal (like at Christmas, Valentine's Day and Mother's Day), it's possible there may be some delays to the updates for each stage.
How it works
Once you click that order button, the details are sent straight over to one of our fabulous local artisan florists. When they've got it, they check it through and then update our system to say 'Order received'.
And then the (floral) magic happens!
When the ribbon's cut, the card is written and your gift is sitting, beautifully wrapped, it's time for delivery. The moment you've been waiting for; the knock at the door and the pure delight from your special someone as their day is made and they know you're thinking of them. Once the delivery driver is back at the shop, they mark your order as 'Delivered'.
Happy days.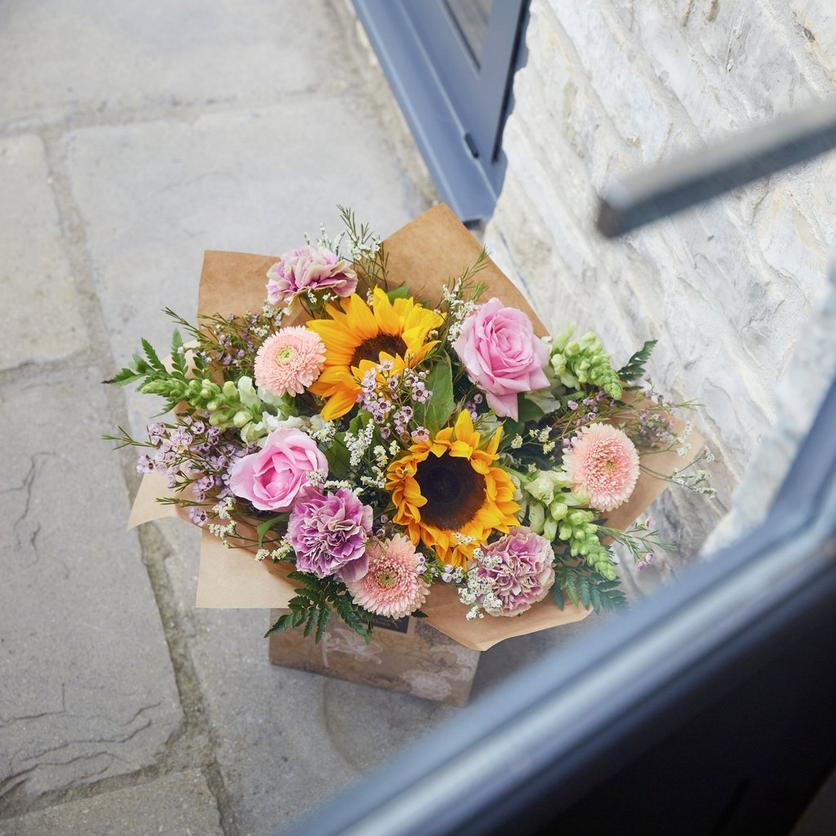 What if the person receiving the flowers isn't in?
Don't worry – if there's a safe place to leave them, the delivery driver will leave them there and pop a card through the door with the details. If there's no safe place, or no neighbour to accept them on their behalf, the delivery driver will take the flowers back to the shop and leave a card with information on how to arrange for them to be delivered at a convenient time.
We are unable to track orders online for deliveries outside Ireland.
For international deliveries, contact our friendly customer care team who will be all too happy to help.