About our roses
This Valentine's Day, you'll want the very best. We get it - after all, we've been delivering love on Valentine's Day for almost 100 years. We also know that, when it comes to the most romantic day of the year, the roses have to be ruby red, long-stemmed and large headed. That's why our artisan florists use only the finest, most premium roses in their Valentine's Day creations.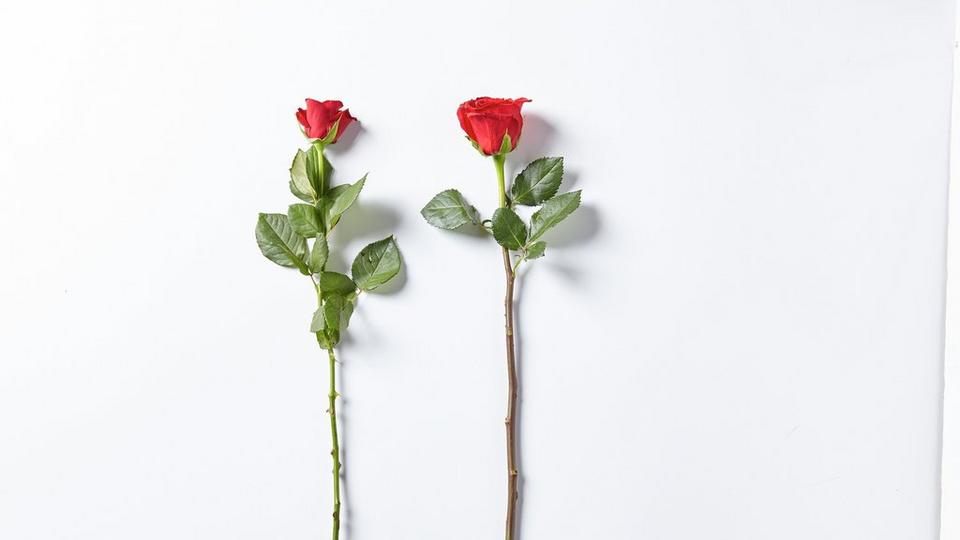 Size
With their generous head size and long stems (60cm no less) our roses dwarf many of the lower grade varieties commonly used in supermarket bouquets.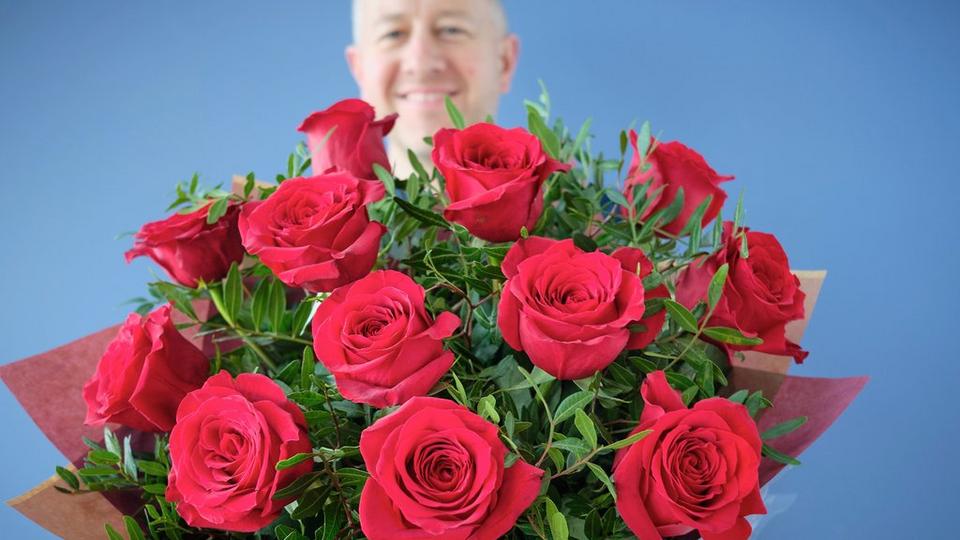 Colour
Our Valentine's Day roses have a rich ruby red colour and so are perfect for creating dramatic hand-tied bouquets. #ValentinesDayGoals are made of these.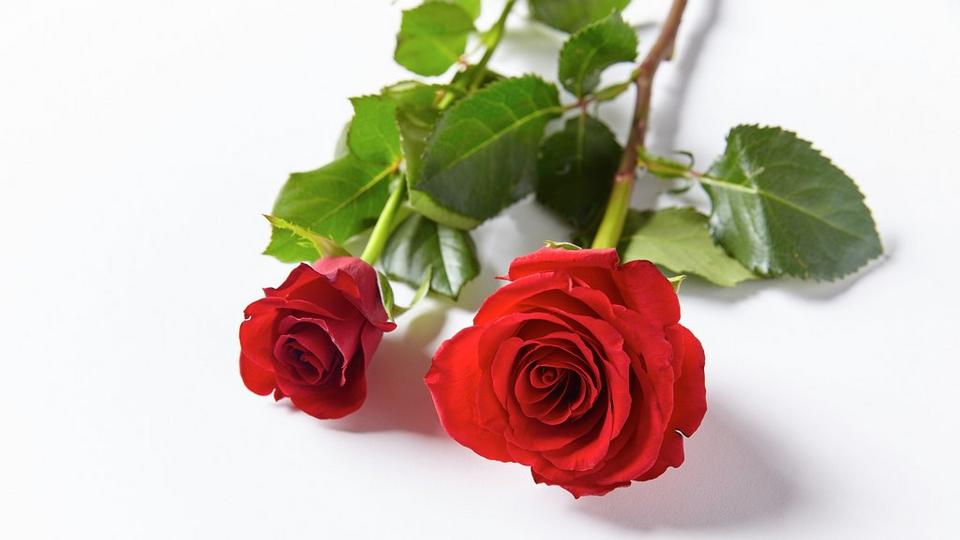 Quality
Our premium stems often have larger, softer buds than other cut roses. "So what?!", we hear you say? Well, it means that, as the petals open, they form full and beautifully shaped blooms.
What do the colour of roses mean?
Our Valentine's Day roses have a rich ruby red colour and are perfect for creating romantic hand-tied bouquets. If you are looking for different colours, you won't be disappointed with the other varieties of roses that we have available. Flowers have many meanings and certain colours have different emotional responses from happiness through to sadness and condolences. We'll touch on the major rose colour meanings, but if you need to know more about roses check out 'Roses: Ultimate Flower Guide'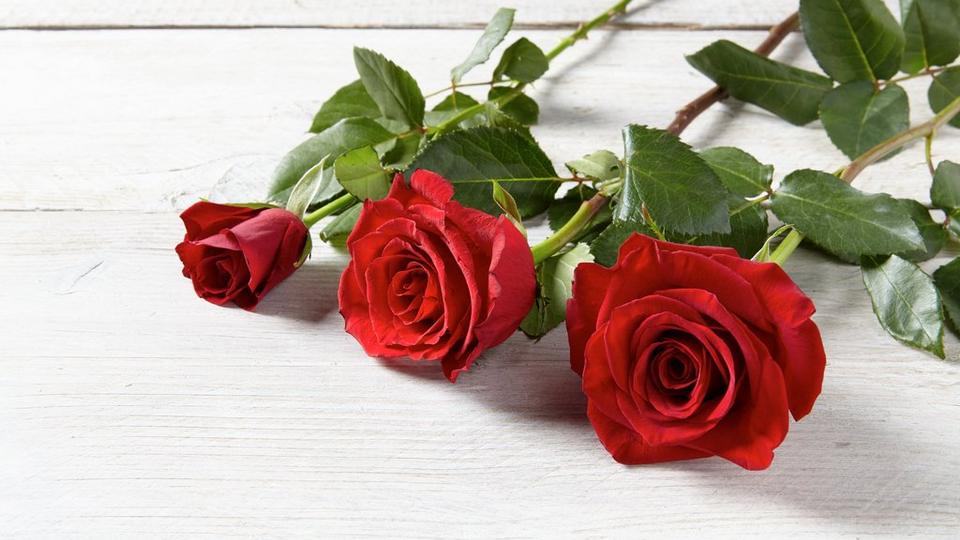 Red for your one true love
Ah that rich ruby red, there's nothing quite like it. The red rose is a symbol of love, devotion and passion. A true Valentine's classic.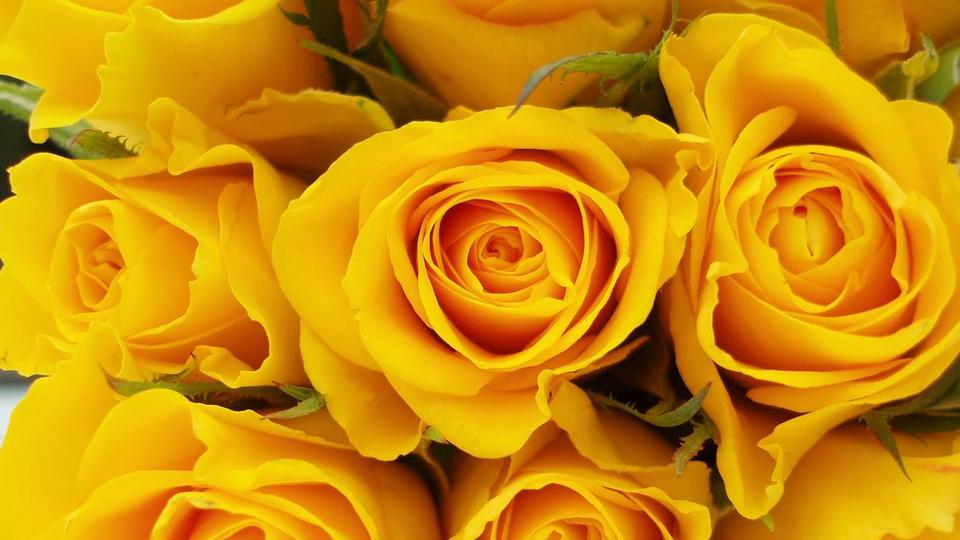 Yellow for your BFF
The yellow rose symbolises friendship (definitely one the most enduring types of love) making it perfect for showing your best ones how much they mean to you.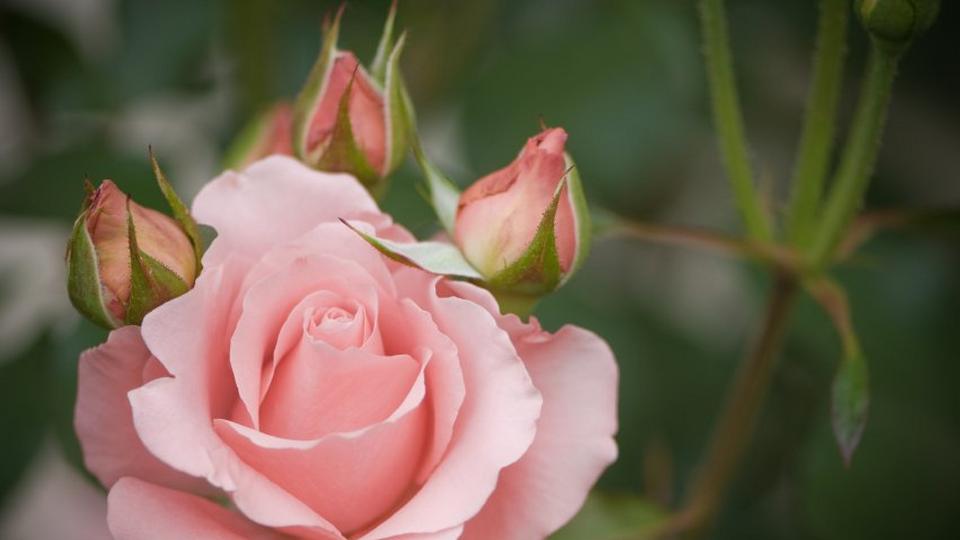 Perfect pink for Mum
Pink roses signify admiration, making them a lovely choice for a mum whose love and care is really quite something and should definitely be celebrated.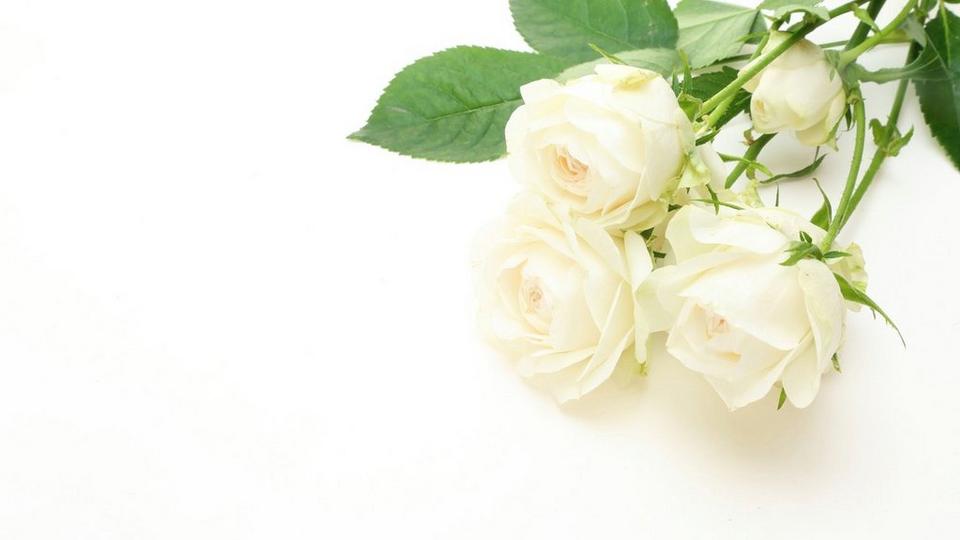 White for the long-distance romance
Can't be with your one true love? Then it's the delicate beauty of the white rose you need. It signifies 'I'm thinking of you'.
Purple for the budding relationship
If you're only a few dates in red roses might be a little much – that's where the purple rose comes in. Symbolising enchantment and love at first sight, it's the perfect rose for a newly blooming relationship.
7 days (or more) of gorgeousness guaranteed!
As well as being easy on the eye, our roses are proven to stand the test of time. We know because we've vase tested them. In fact, we're so confident about the quality of our roses, all our Valentine's Day bouquets come with a seven-day freshness guarantee.