Eco-Friendly Wedding Flowers
7th January, 2021
Many of us are trying to be a little more eco-friendly every day. From recycled gift wrap (reusing gifted bags counts right?) to saving the turtles with glass straws, there are loads of little changes that we can make for the better.
And it doesn't have to stop when it comes to planning your wedding, either! You can have gorgeous wedding flowers and they can be totally eco-friendly too – the best of both worlds. Check out our ideas on how to whip up gorgeous blooms for your big day that are a little greener than usual.
#1 Choose seasonal flowers
Seasonal flowers can help reduce your carbon footprint. This is because they're not imported from abroad, which isn't great for the environment due to trucks and planes flying the blooms in. Plus, flowers that are grown outside of their seasonal window require more energy and water that can impact the environment.
While you may have had an idea in your head of the perfect wedding bouquet, seasonal blooms can still make for a gorgeous arrangement or two at your wedding. We've broken down which flowers you should choose in which season to reduce your impact on the environment: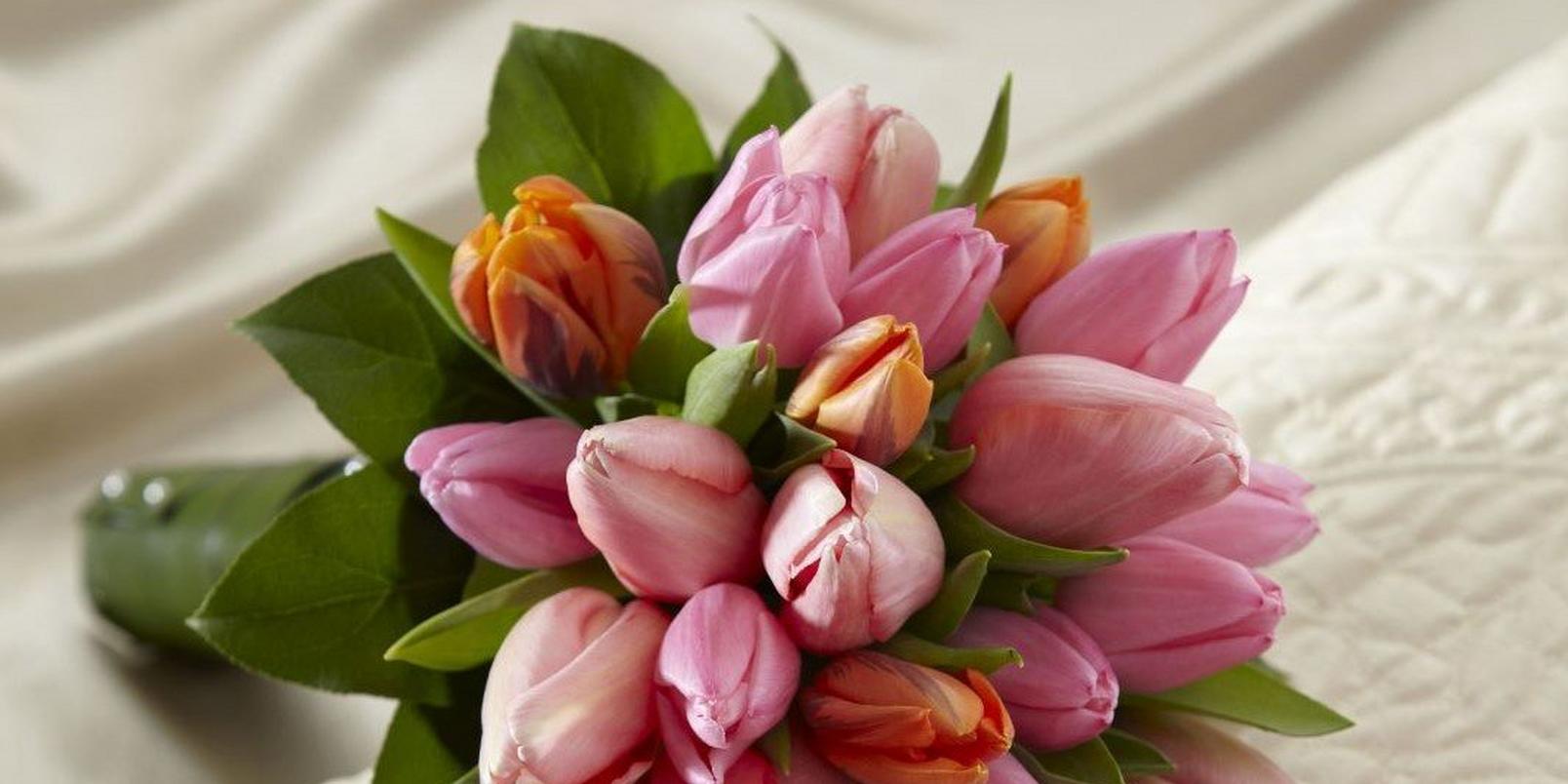 Seasonal spring wedding flowers
Daffodils – Add a gorgeous splash of colour with these yellow beauties.
Ranunculus – These stunning blooms look like a crossover between roses and peonies and we're totally here for them.
Tulips – Feature these in your wedding bouquet for an unconventional display.
"Yellow ranunculi are always a fan favourite amongst new year and early Spring brides. Their plump petals make them a bit of a halfway house between peonies and roses."

Vicky Wilson, in-house florist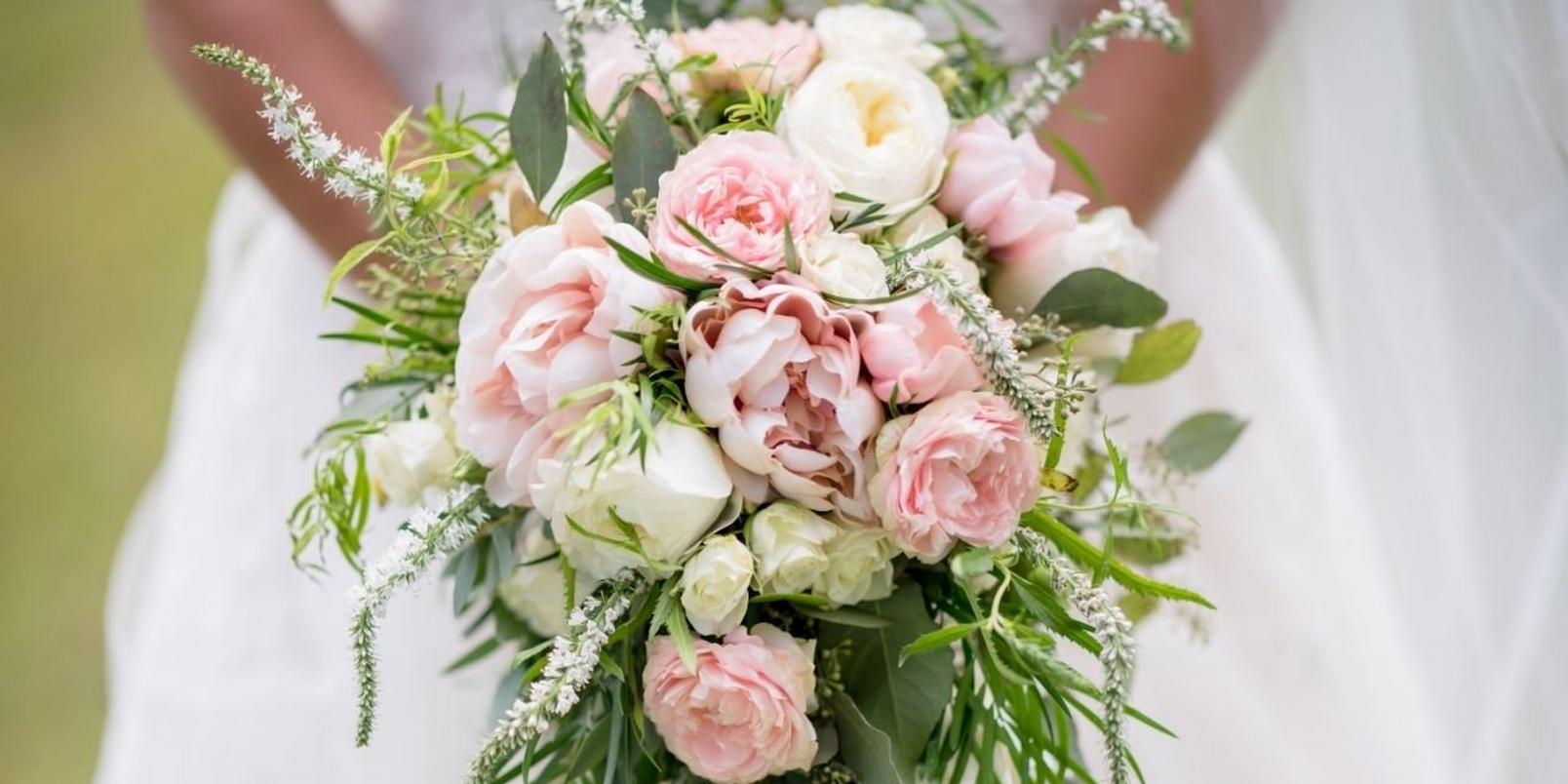 Seasonal summer wedding flowers
Peonies – That's right, those Instagram worthy blooms are in season in early summer.
Roses – While you can get roses all year round, they're in their prime over the summer months.
Sunflowers – These late summer bloomers are super photogenic and add a little fun to any bouquet or table arrangement.
"The o'hara rose would be an excellent choice as its ivory petals give way to peachy pink centres and look so pretty when combined with other blush blooms."

Jo Hornsby, Daisy Chain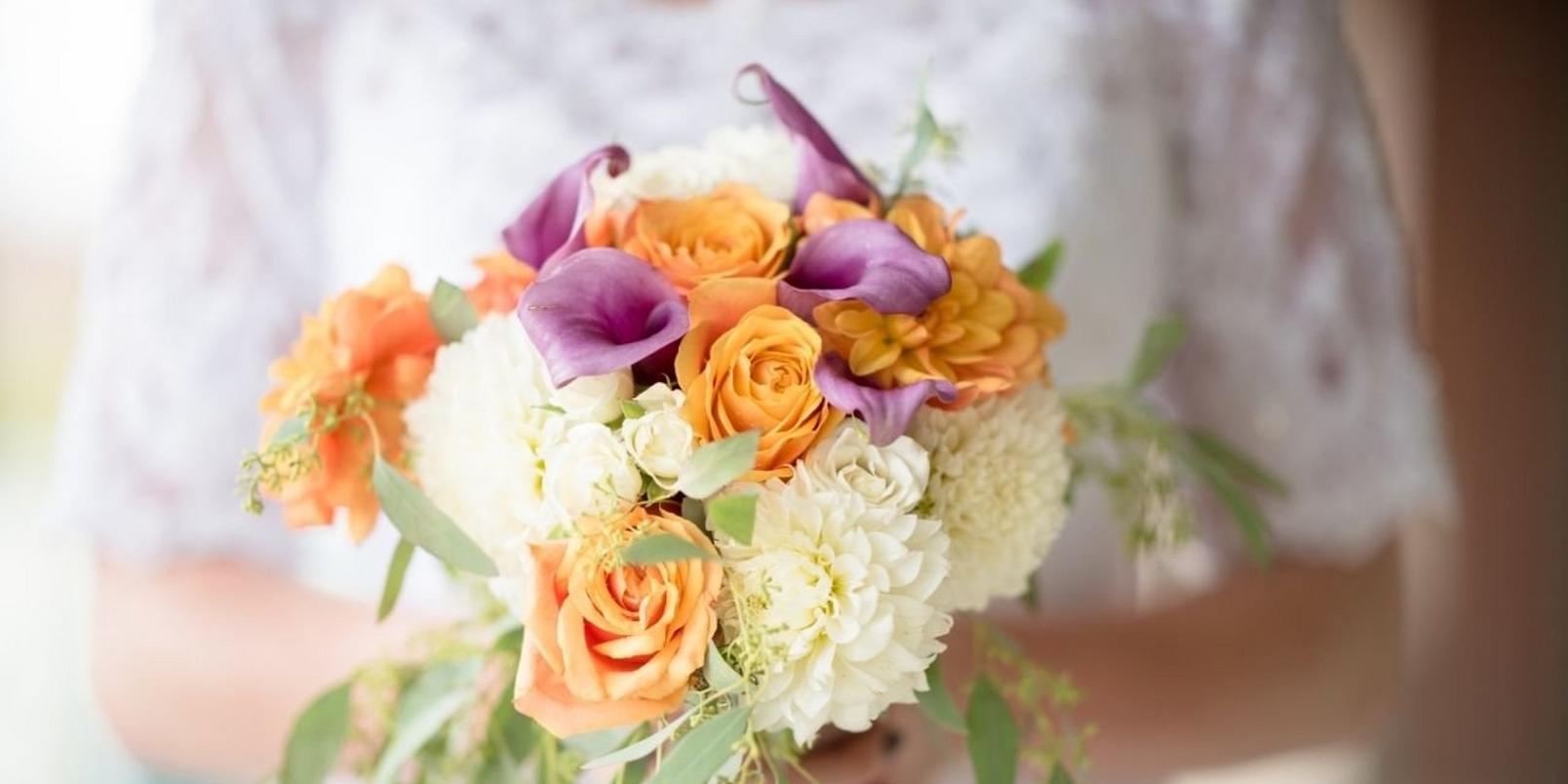 Seasonal autumn wedding flowers
Dahlias – Pom pom shaped dahlias steal the show in any bouquet but we also love the look of them as single flowers in long vases as part of table arrangements.
Hydrangeas – Use hydrangeas as your something blue and feature them in your wedding bouquet.
Calla lilies – Elegant fluted calla lilies bring a little sophistication to the party and are at their seasonal best in autumn.
"Flower choices are luxurious - lots of roses and blousy hydrangeas, which will last longer now the temperature is cooler. The use of fresh (or faux) berries adds interest and a true seasonal feel."

Erica Tippet, Bleujen Florist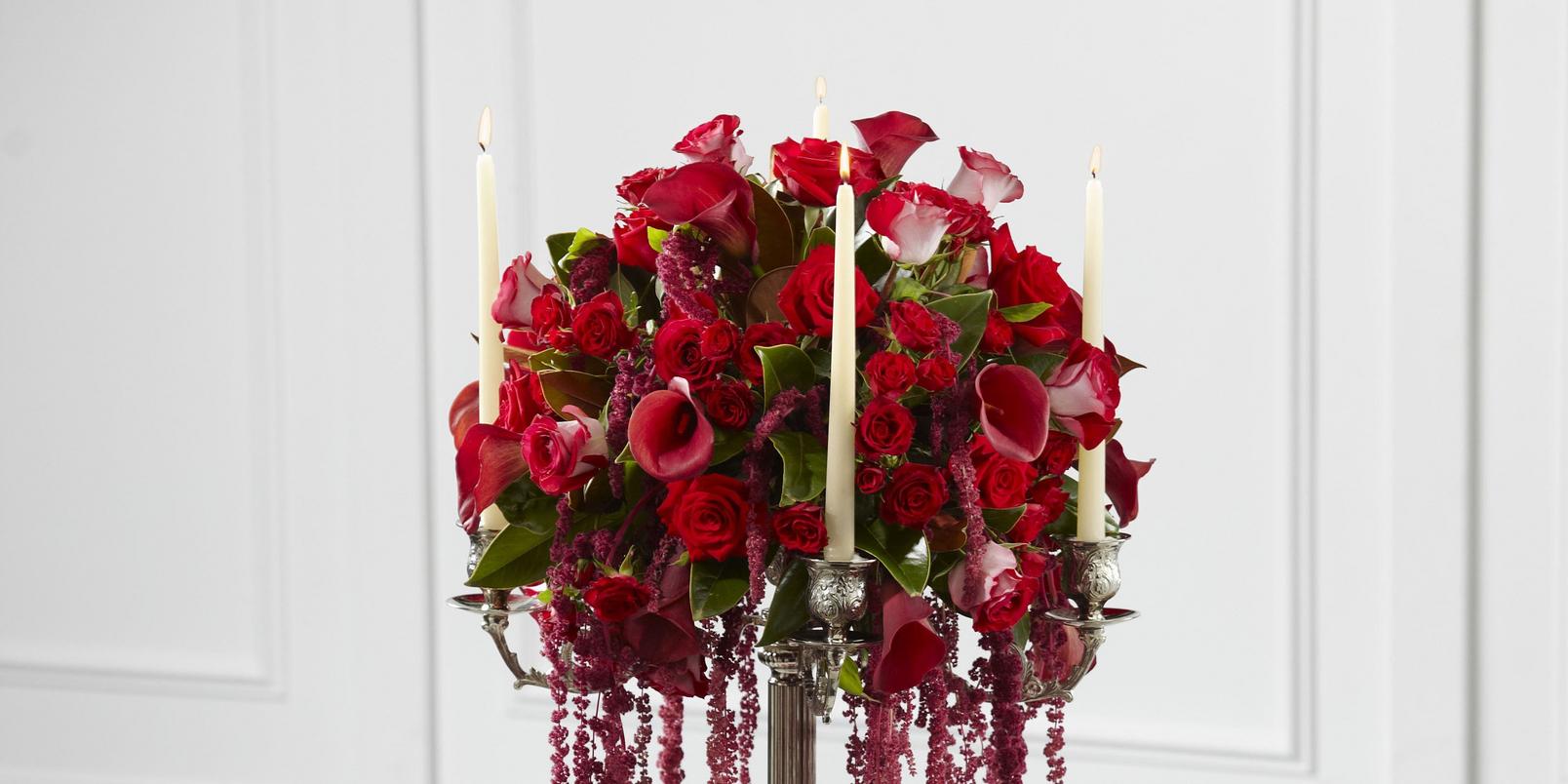 Seasonal winter wedding flowers
Hellebores – Also known as the Christmas rose, feature this festive themed beauty in your arrangements.
Poinsettia – Gorgeous poinsettia blooms just in time for December, ideal for adding a Christmassy display at your winter wedding.
Anemones – These sweet delicate blooms thrive in the early winter months and add a soft touch to a wedding bouquet.
"For winter weddings, when daylight falls away early, consider combining your flower arrangements with candles. For a top arrangement with a difference, simple hand-tied posies arranged in silvered glass vases look spectacular running down the full length of the table, punctuated with lit candles in complimentary colours."

Steve Betts, Urban Design Flowers
#2 Buy local
If you can, always shop local. Again, this reduces your carbon footprint but also gives something back to your community and supports small businesses. Stop by your nearby florists to discuss your needs and how they can help you be a little more eco-friendly on your wedding day.
If you're thinking of using Interflora for your wedding flowers, the great news is that we work with artisan florists that are local to you, helping the environment while ensuring you enjoy truly luxury blooms for your big day.
#3 Make your own confetti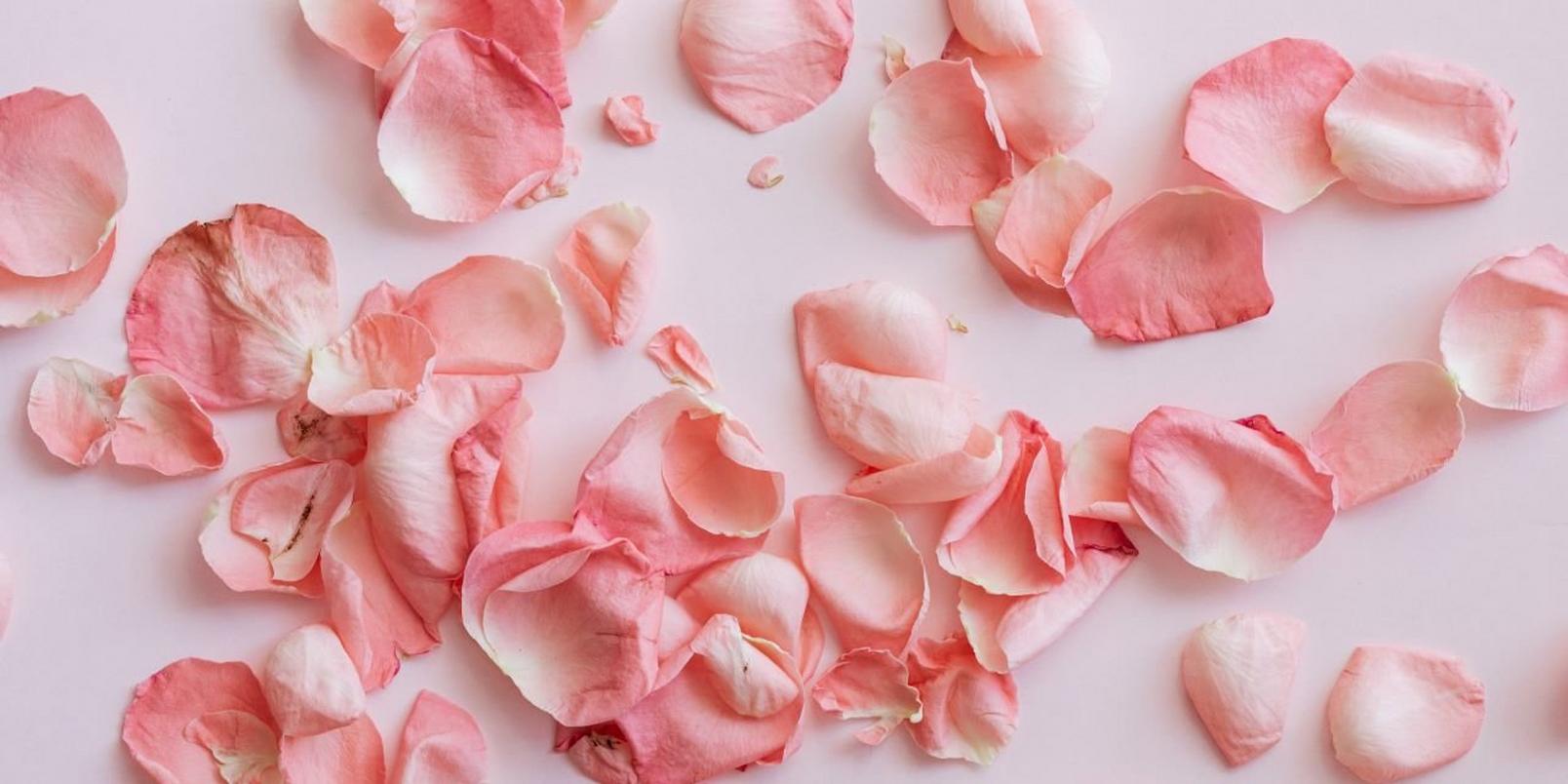 Gone are the days of horrible plastic confetti, instead many of us are opting for eco-friendly alternatives and what could be better than dried flowers?
You can make this confetti yourself simply by taking a bouquet of blooms, removing the petals and drying these out before the big day. Follow the steps in our guide on how to dry flowers to do this yourself at home.
Once it's ready, pop your dried flower confetti into small paper bags that can be handed out to guests before the ceremony. It looks great in photos, is biodegradable and so easy to make yourself. We love the idea of adding a spritz of perfume to each bag for a lovely touch of fragrance.
#4 Get crafty with table decorations
Ha little fun setting up the table decorations yourself. Here are just a few ideas on how to achieve this:
Dabble in dried flowers - Opt for dried flowers that last long after the day that can be featured in tall vases on the table or in the entrance to your reception. Pampas grass is easy to get hold of these days online, or ask a neighbour or family member who has some growing in their garden if you can borrow (and never give back) a bundle or two.
Eco-friendly features - Be sure to choose eco-friendly holders and decor for your tables. Glass vases, and cardboard name cards are just two easy ways to introduce an environmentally friendly theme to your big day. We love the idea of plantable name cards, infused with wildflower seeds, that guests can take home with them and plant in their garden.
Rent table decor – Instead of buying everything new, look into hiring some elements of your table decor. Artificial blooms, vases and even napkins can be rented out to ensure you're not left with items that you may throw away or never get round to using again. You can even rent larger decorative items such as flower walls for impact pieces that don't hurt the environment.
#5 Opt for potted plants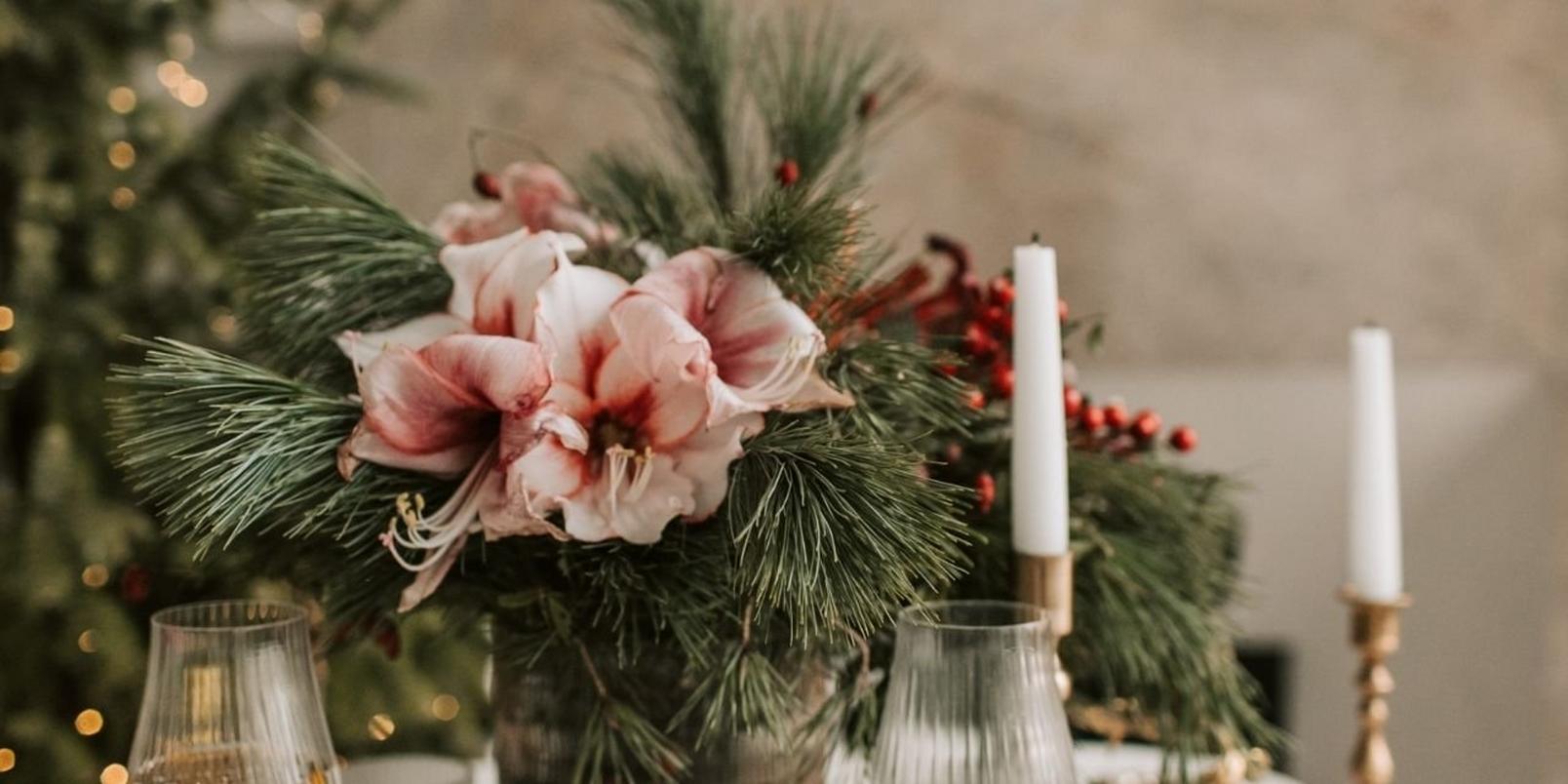 Just imagine, a Christmas themed wedding with gorgeous red and green poinsettias on each table or a rustic spring-inspired vibe with scented rosemary adding a splash of green in your settings.
Succulents and cacti offer a modern twist on traditional wedding table flowers and last long after the day is over. Paint the plant pots with chalk paint and write on your guests' names. They double up as place names and favours and are an eco-friendly alternative to your usual floral table arrangements.
Potted plants are the perfect eco-friendly alternative to your usual cut flowers, they can be enjoyed long after the day and could even double up as favours for guests. That's two things for the price of one off your to-do list.
#6 Create lasting bouquets
One of the saddest things about wedding flowers is that they don't last long after the day but what if you used dried flowers instead? Perfect for an autumn wedding – or any month of the year, in all honesty – dried flowers can be prepared before the big day, enjoyed and then kept long after it's all over.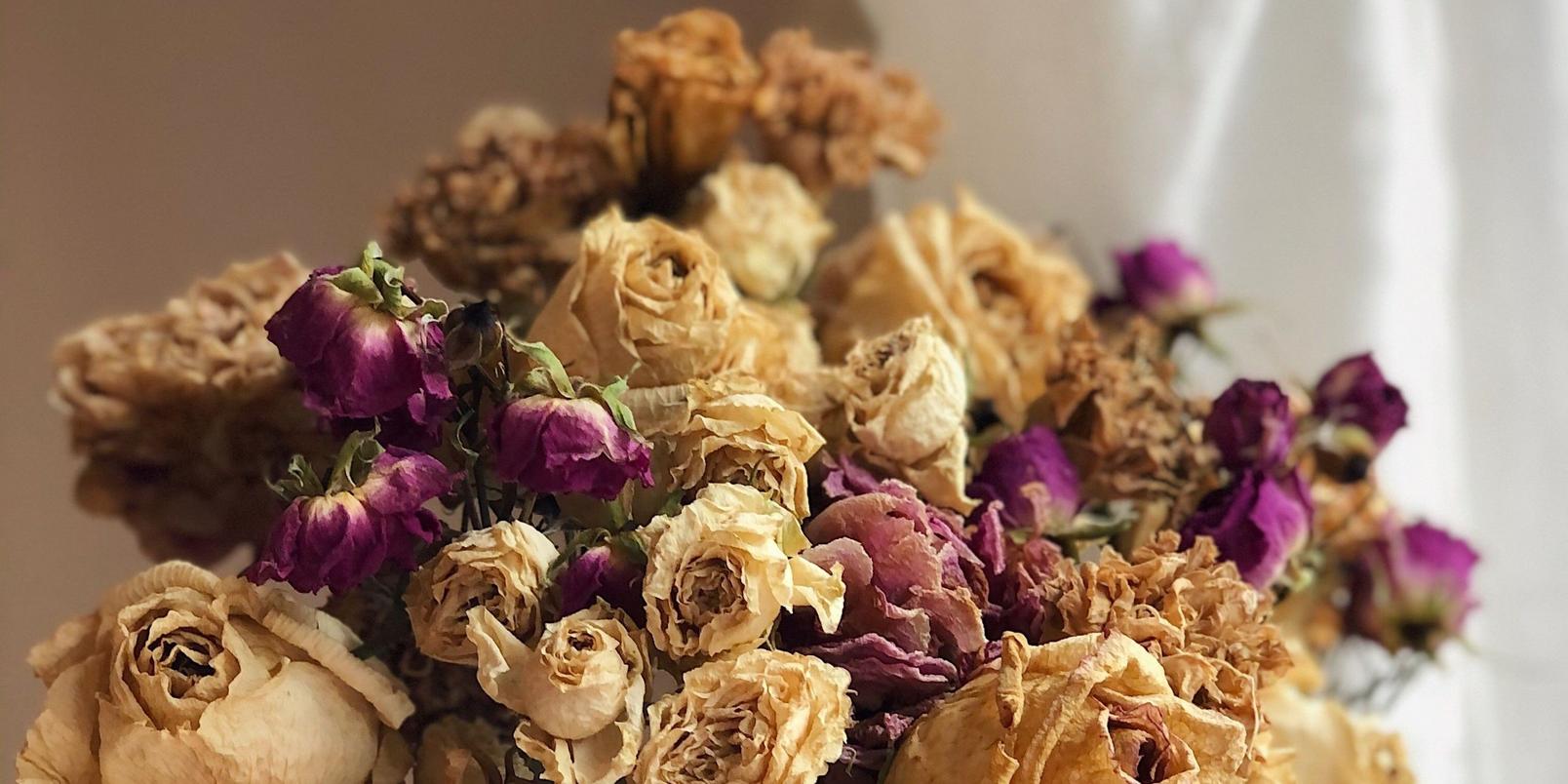 The best flowers to dry out for a wedding bouquet
Choose these blooms for your wedding bouquet – plus, it means with a little forethought you can enjoy flowers that may not be in season by the time your big day rolls around!
Roses – Meaning passion and romance, roses are a must for many weddings. These flowers do well when dried out, with muted colours that look stunning in a bouquet.
Sunflowers – These sunny blooms don't look any less gorgeous when dried out and still make a statement in an arrangement.
Lavender – Pick lavender from your garden and dry this to add a lovely scent and a cottage garden inspired touch to your bouquet.
Statice – This flower appears almost dried when it's first cut but take some time to dry it out further and you have a long-lasting bloom that can be enjoyed on your big day and long after.
Gypsophila – Also known as baby's breath, we love gypsophila in wedding bouquets and when dried, looks particularly stunning.
Eryngium – This thistle flower adds an unusual finish to any arrangement and when paired with other dried blooms creates a gorgeous display.
They're a lasting reminder of that special occasion and a way of preserving memories. You could even press them into that photo album once you get all your wedding snaps back.
#7 Go foraging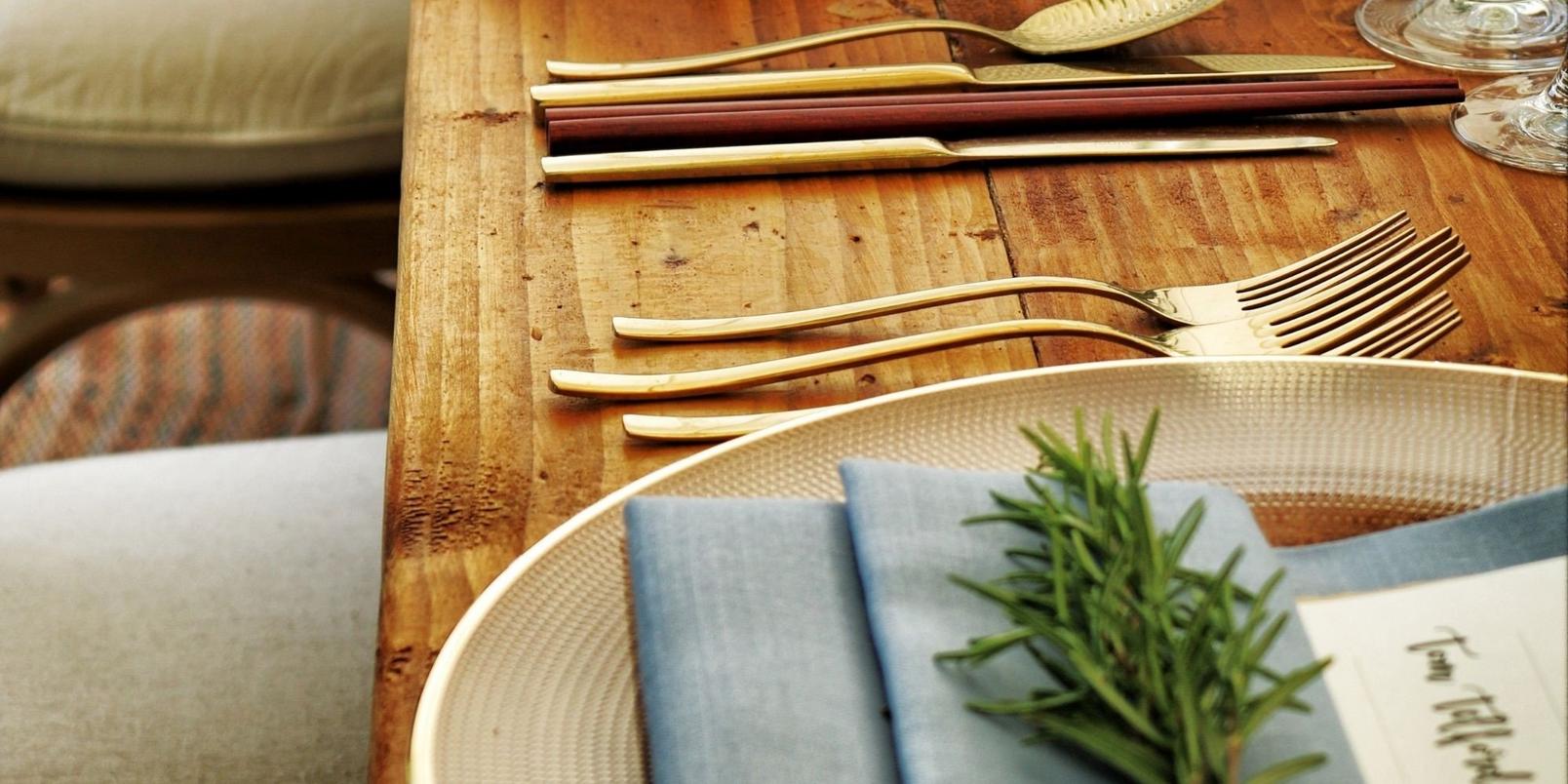 Make use of the local flora and feature this in your wedding decor. Head out on a walk to collect sticks, wild grasses and leaves that can be featured in your table decor.
Crunchy autumn leaves scattered across the tables work perfectly for October weddings while spring celebrations can enjoy wild lavender and cherry blossoms in displays.
We love the trend of writing table numbers and names on leaves for a natural and environmentally friendly touch. It's an eco-friendly way of enjoying what nature has to offer in your local area while still ensuring your Gran and Grandad know where to sit down for dinner.
#8 Give away your flowers
Don't know what to do with all those blooms? Don't throw them away. Give them to friends and family as they leave to thank them for being part of your special day. Reuse and recycle, that's the aim of the game with a sustainable wedding.
Alternatively, you could give back to your local community and donate your floral displays to a local school or a charity to add a little beauty to their space.
We hope we've given you some ideas on how to feature eco-friendly wedding flowers. With a little love and a little thought, you can create a stunning display on your big day that does its bit for the environment too.