The Different Types of Wedding Bouquet
1st November, 2017
Probably the most important flowers you will ever choose, your wedding bouquet will not only take centre stage on the big day but will be immortalised in your wedding photographs too. Choosing your wedding flowers is never a trivial matter and with so many styles to choose from, it's easy to feel overwhelmed. Our guide to the different types of bridal bouquets is the perfect place to start when considering what style will best complement your wedding dress.
The Posy Bouquet
Typically round in shape, the posy bouquet is a popular choice for modern brides as it is easy to handle and often small enough to be carried in one hand. Suitable for almost any type of wedding, this type of bouquet can either be an informal, loose arrangement - perfect for a vintage or country themed wedding - or more tightly constructed for a contemporary twist.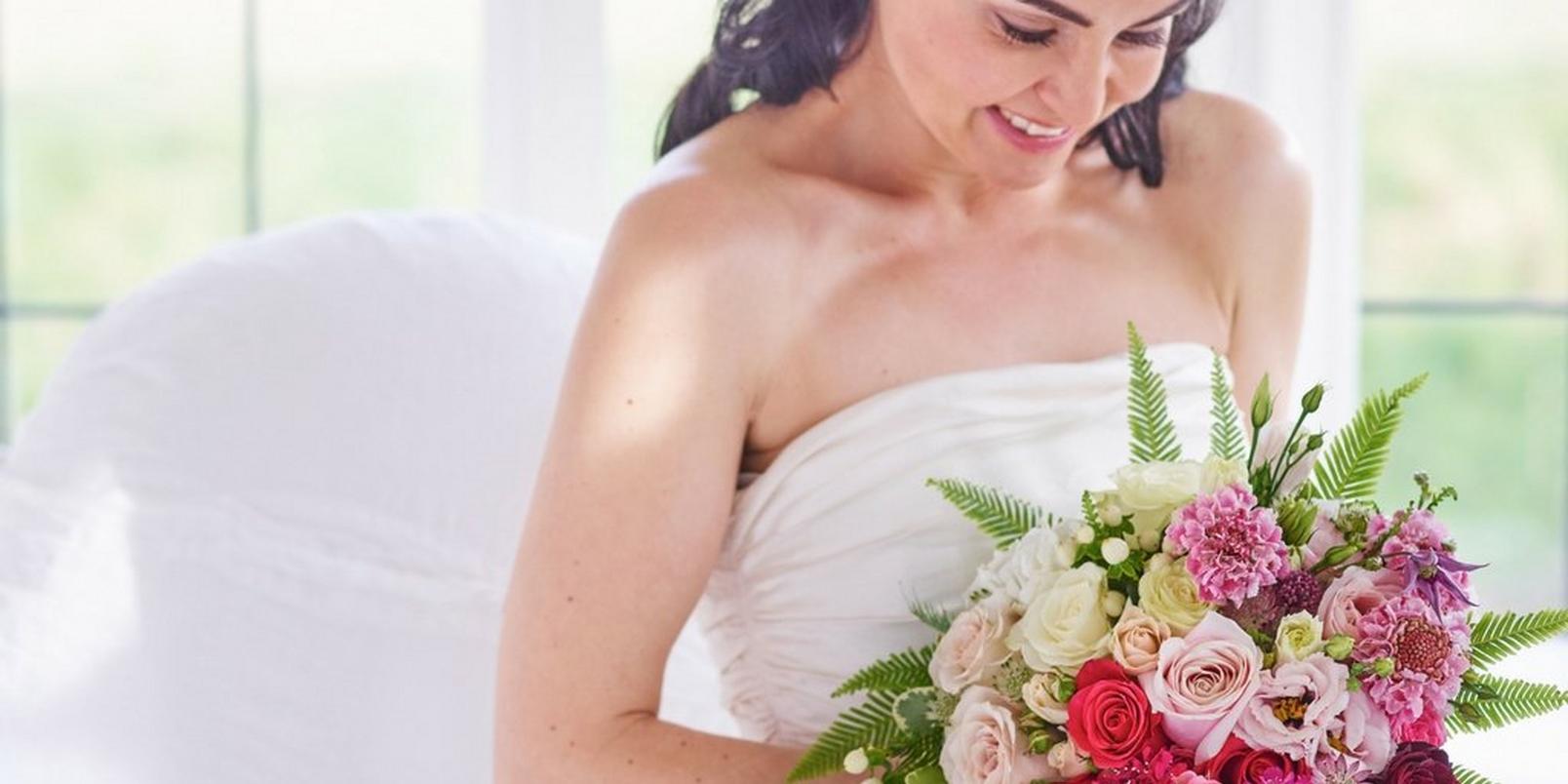 The Composite Flower Bouquet
The Composite Flower Bouquet, or Carmen Rose, as it is sometimes known, is one of the more modern types of bridal bouquet. In this type of arrangement, the bouquet is constructed from hundreds of individual petals, wired together to look like one gigantic flower. Though it may appear very simple to the casual observer this is a very specialised type of bouquet and can prove to be one of the most expensive simply because of the hours of work that go into creating it.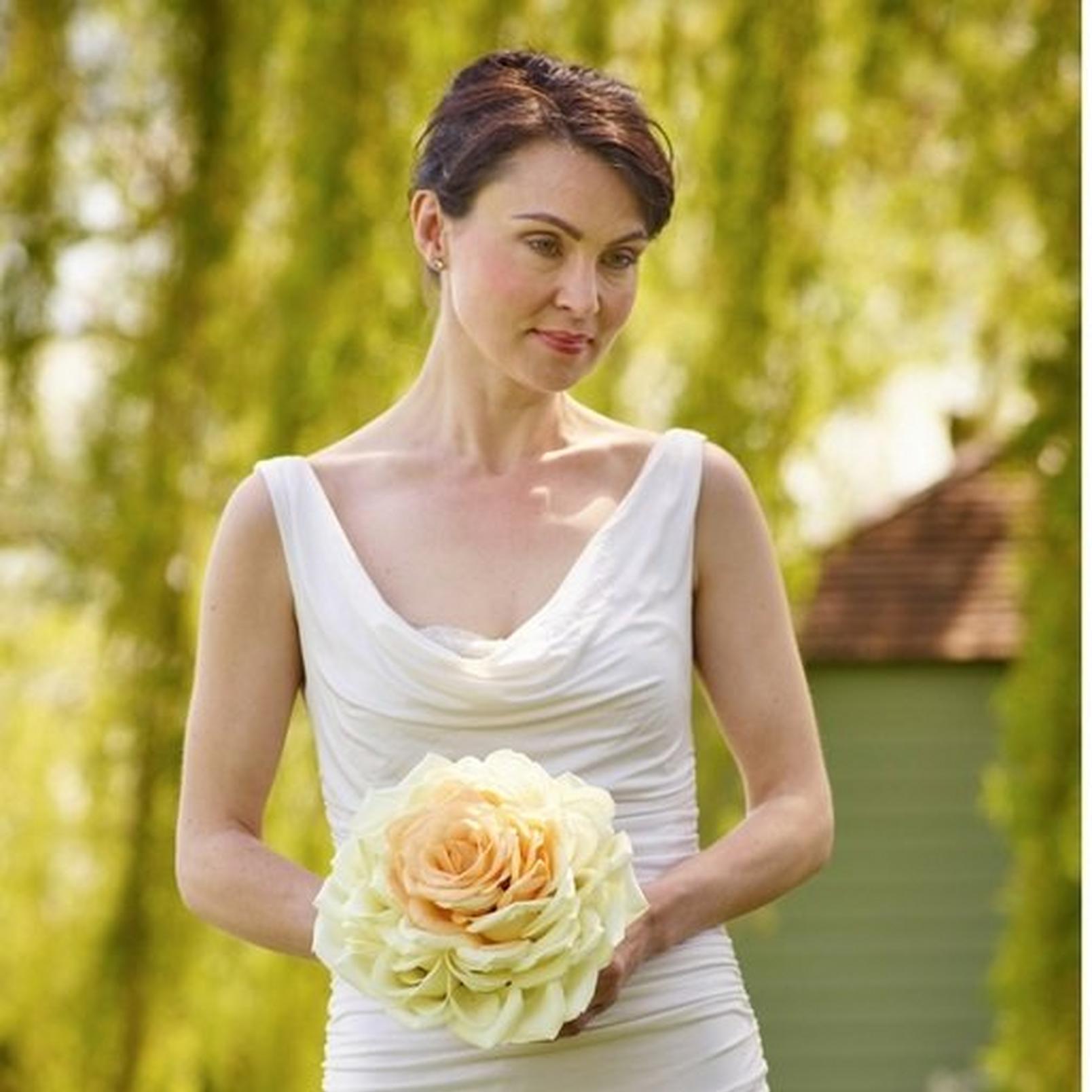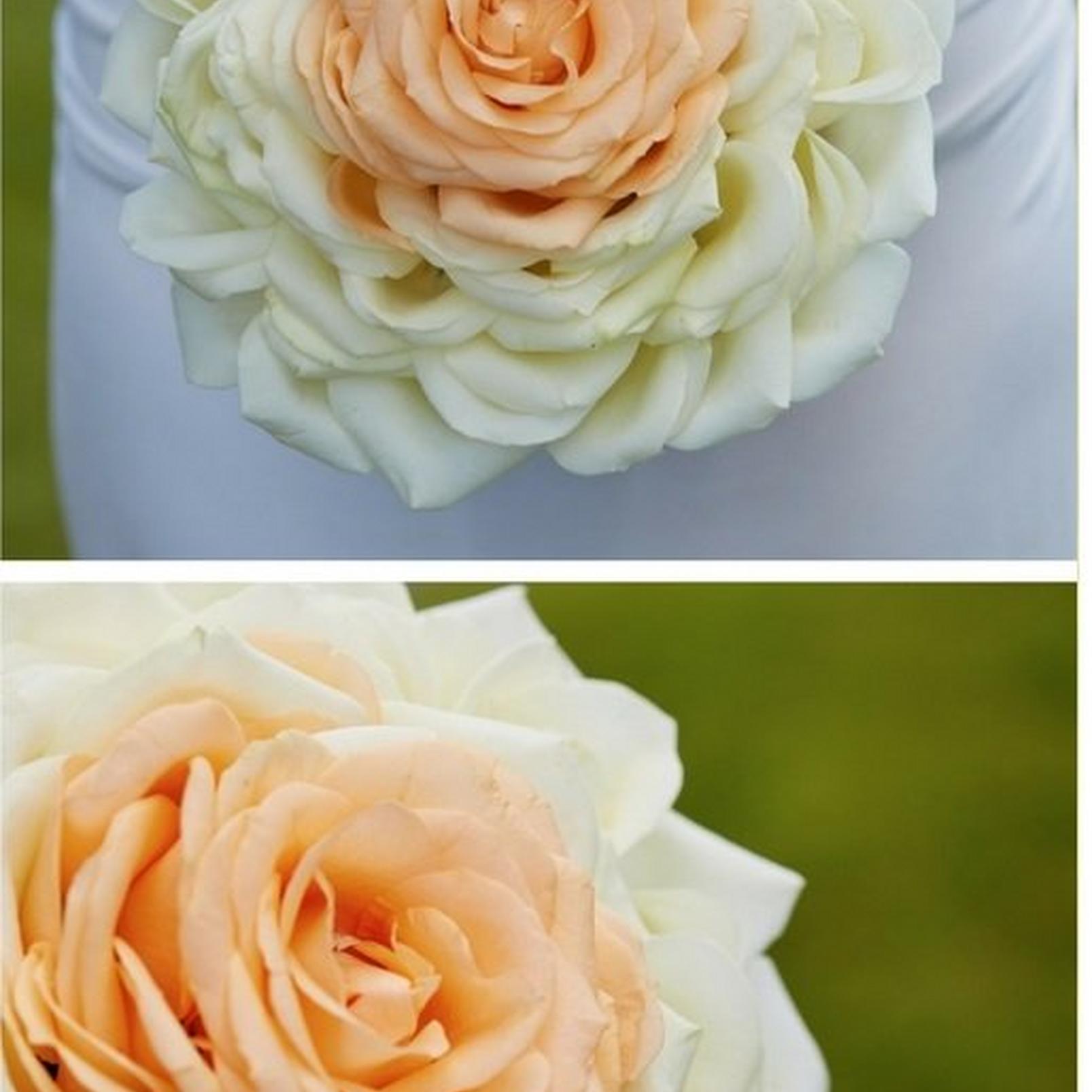 The Shower Bouquet
Perhaps the most traditional style of all wedding bouquets, the shower bouquet is the epitome of elegance and sophistication and is designed to gracefully flow out of the bride's hands. This cascading style was made popular by Princess Diana in the 1980's and has enjoyed something of a revival in recent years. Almost any type of flower can be included in this type of arrangement, which is often enhanced with trailing ivy and fresh foliage.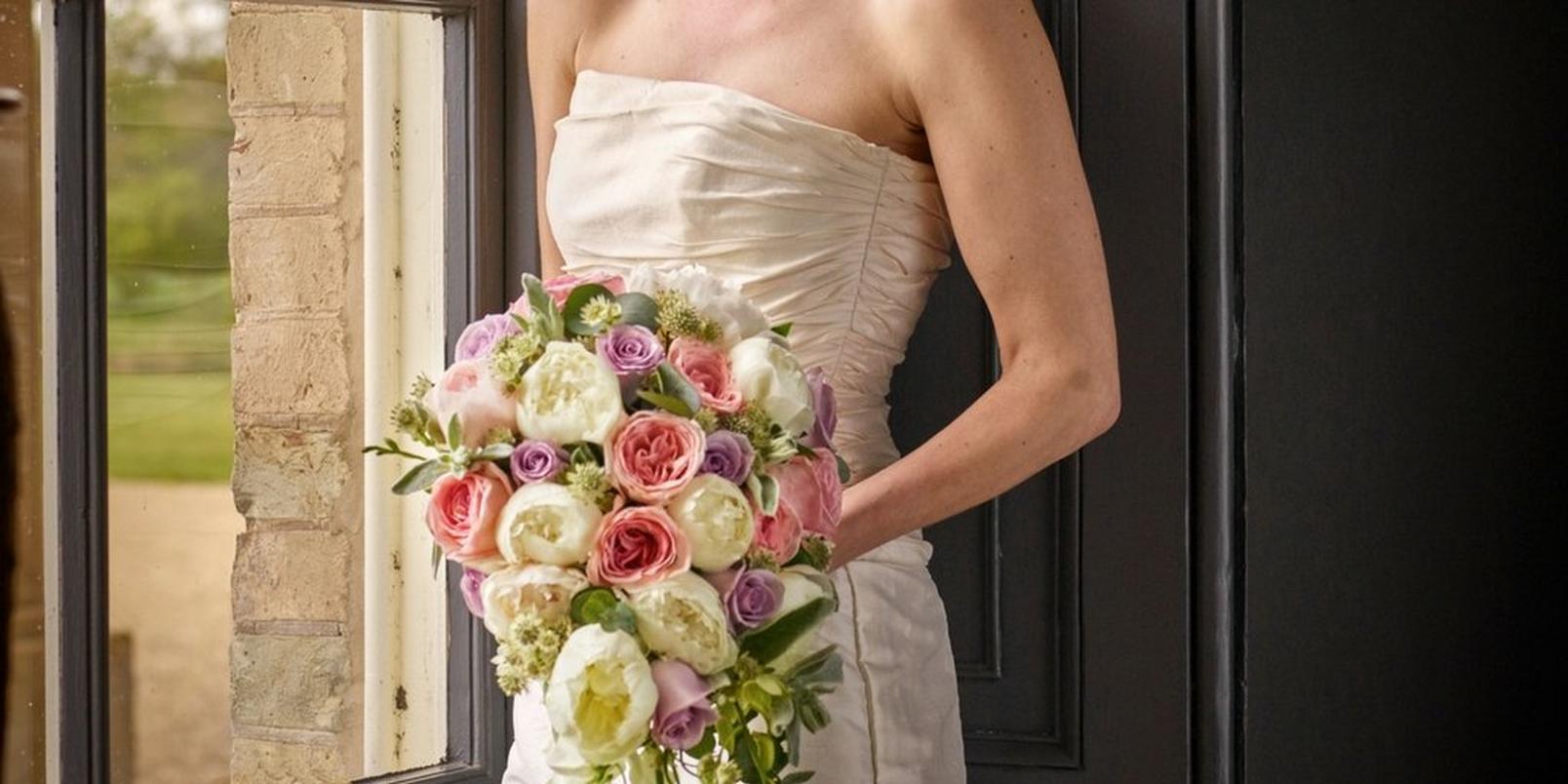 The Nosegay Bouquet
The Nosegay bouquet, also known as the tussie-mussie, has been around since the Middle Ages. Round-shaped and densely packed with flowers, this style of bridal bouquet traditionally features a handful of central flowers, encircled by 'filler flowers' and then framed with fresh herbs. It is usually tightly bound with organza ribbon, making it practical to hold.
The Presentation Bouquet
The Presentation Bouquet is a sheaf of flowers, designed to be cradled in the arms and was a popular style of wedding bouquet at the turn of the twentieth century. This simple style of bouquet typically uses long stemmed flowers such as Calla lillies or roses and has become a popular choice for the modern bride, owing to its chic appearance and the influence of period dramas such as Downtown Abbey.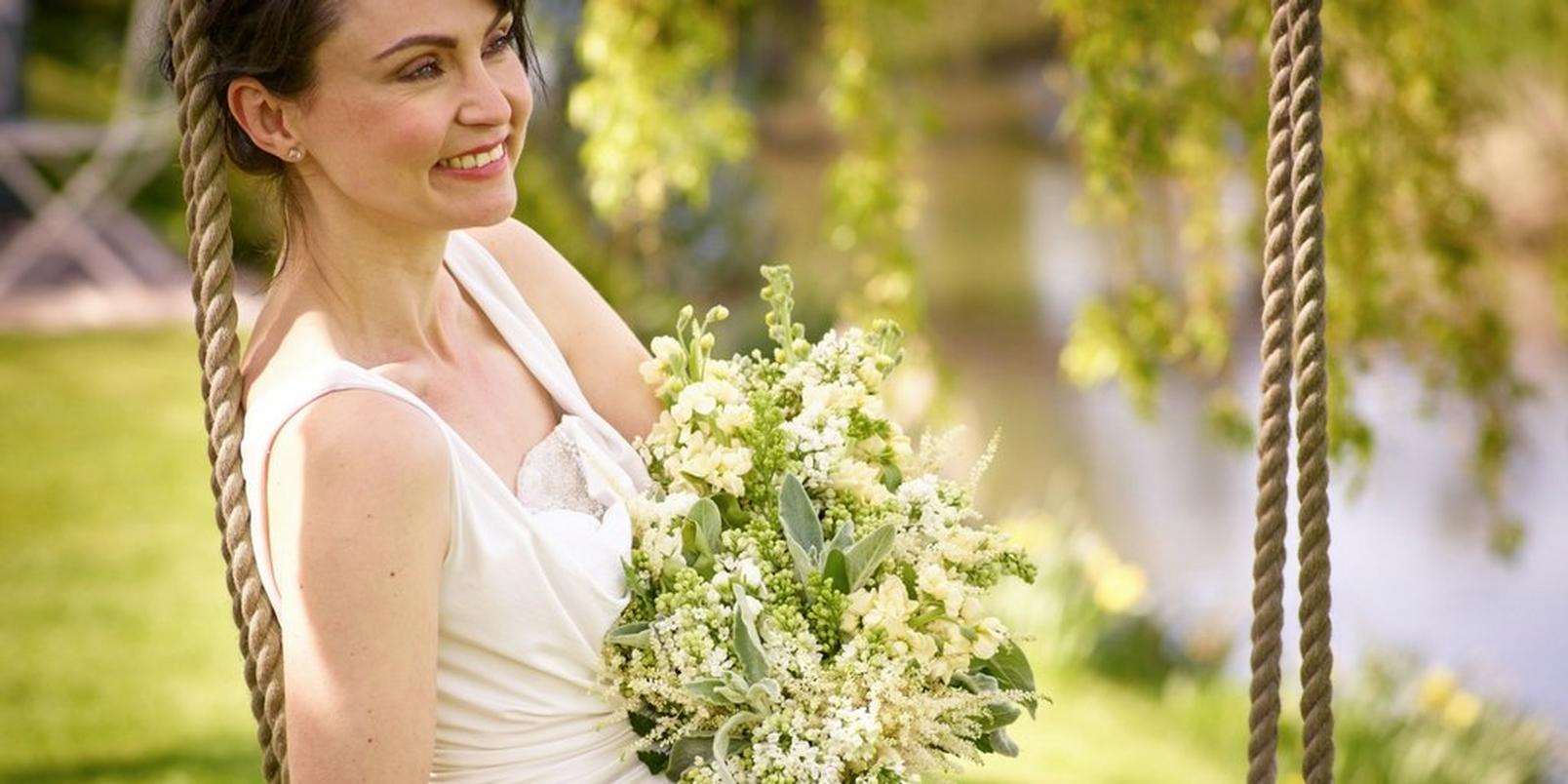 The Biedermeier Bouquet
Similar to the Nosegay, the Biedermeier is a tightly wrapped bridal bouquet, arranged in a circular pattern with different coloured flowers. Typically each ring is made up of one distinct flower type, creating dramatic visual impact, which has proved popular with brides who want to really make a statement on their big day.
The Wrist Corsage
A great alternative to the traditional bouquet, a beautiful corsage worn on the wrist is a wonderful way to accessorise your wedding dress. Less restrictive than a hand-held bouquet, a wrist corsage allows the bride to keep her hands free so she can enjoy her wedding day to the full. Wrist corsages are also perfect for bridesmaids and can be created from a variety of different flowers to complement almost any colour scheme.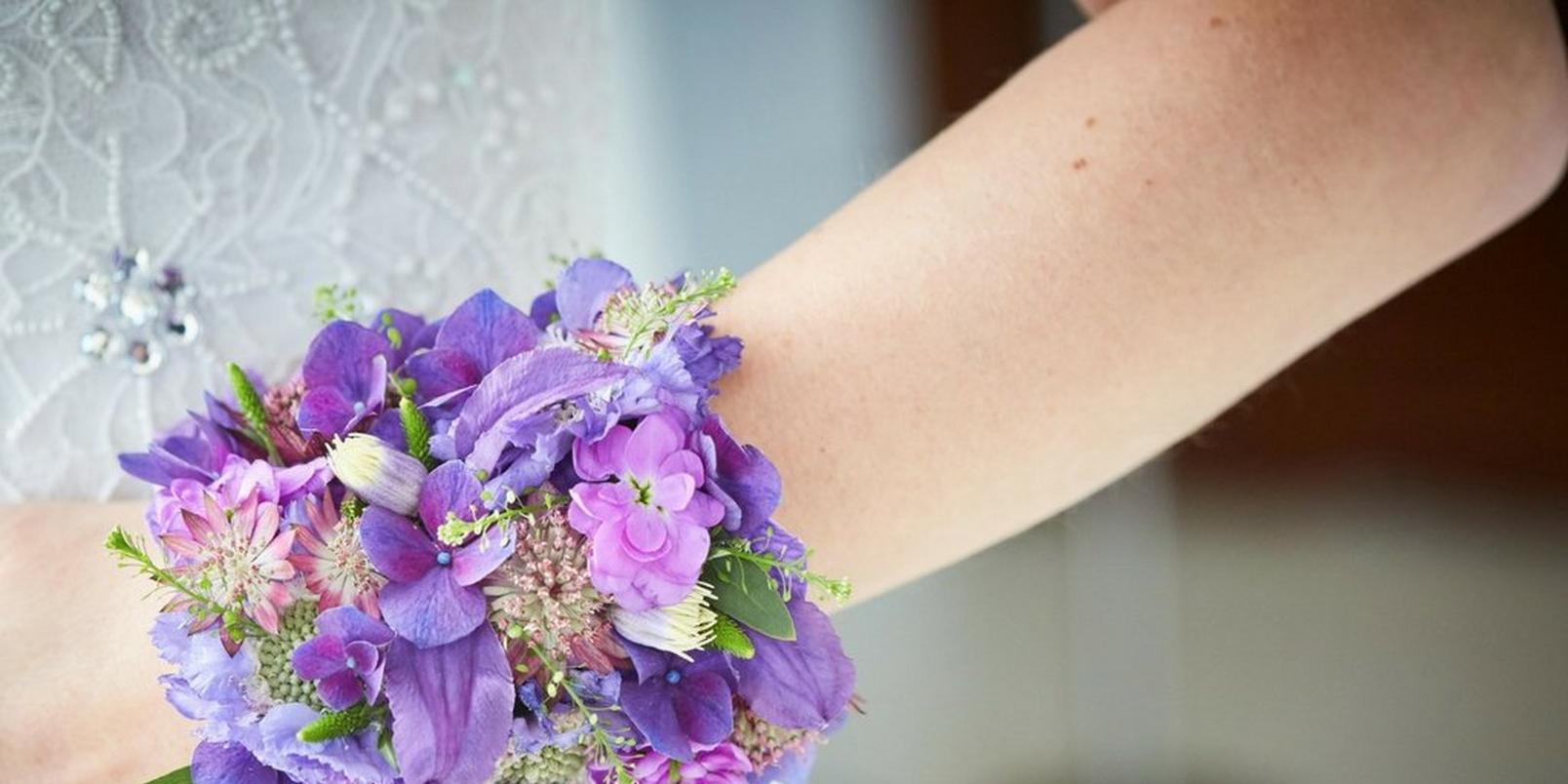 The Pomander Bouquet
A pomander is a ball of flowers, arranged in floral foam and suspended from a decorative ribbon. Most commonly the arrangement of choice for young flower girls, there's no reason why the bride herself couldn't carry one of these splendid arrangements down the aisle.