Wedding Flowers on a Budget
15th January, 2018
If you're looking for wedding flowers on a budget or are asking 'how much do wedding flowers cost?' you've come to the right place! Here we share our top tips on how to save money on your wedding flowers to help you maximise your big day budget.
HOW MUCH DO WEDDING FLOWERS COST?
How long is a piece of string? Seriously, without knowing your exact requirements it's really difficult to put a price on wedding flowers. The overall cost will depend on the size of your wedding party, how many (and how elaborate) decorations you want for the ceremony and reception venue and the types of flowers you want to include in the designs (some being far more affordable than others). As a general rule of thumb most couples spend around 10% of their total wedding budget on flowers or around €1,745.
If you want to get an accurate idea of how much wedding flowers cost, the best advice is to book a consultation with your local florist so that you can discuss your vision with them. Most florists will happily work within your budget and they'll also be able to share the benefit of their expertise to help you achieve the look you want without breaking the bank. Read on for our tops tips for wedding flowers on a budget.
TIPS FOR WEDDING FLOWERS ON A BUDGET
Wedding flowers can be surprisingly costly so no matter how big or small your budget you'll want to make the most of it. Follow these top tips for cheaper wedding flowers.
Know your budget
Ask your florist for a consultation to go through your ideas for your big day and let them know from the outset how much money you have to spend. Always be honest and upfront with your florist about what you are comfortable spending so that he or she can maximise the money you've got rather than wasting time looking at designs that are out of your price range. Do keep in mind too that it's always easier to spend more as the day approaches than to frantically try to cut costs once the designs are finalised.
Cut your wedding party
More bridesmaids equals more blooms so if you only have a limited wedding budget, you may need to seriously consider how many attendants you really need. Can't bear to eliminate any BFFs? Cut down on costs by giving bridesmaids a gorgeous floral hairpiece or wrist corsage to wear in lieu of bouquets. If you'd prefer not to break with tradition then give your 'maids a single stem to carry down the aisle. Orchids and Calla lilies are perfect for this purpose and can really make a statement.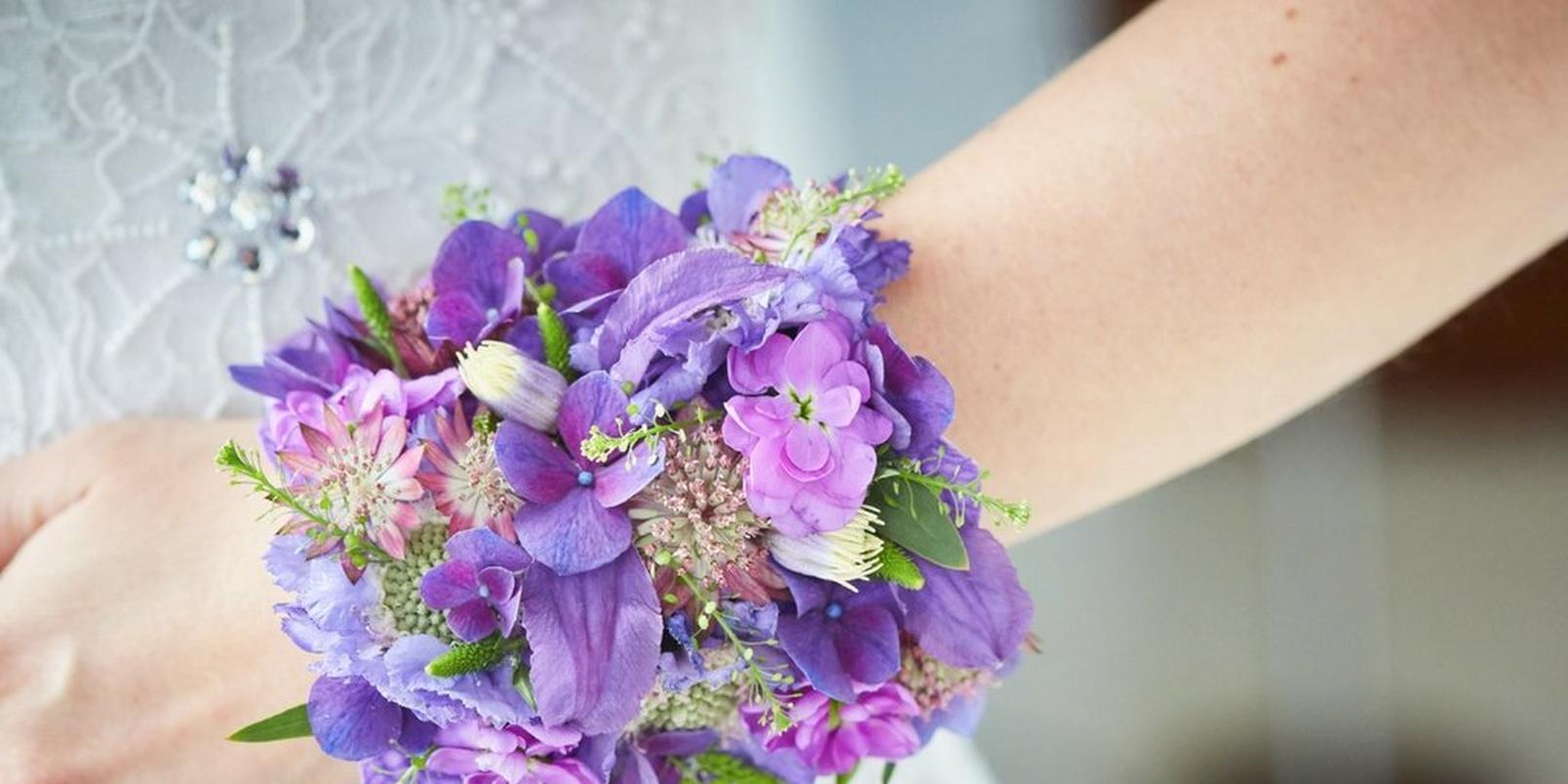 Choose your flowers wisely
The cost of wedding flowers will largely depends on your choice of flowers. Typically Lily of the Valley is a more expensive choice with carnations and gypsophilia at the other end of the scale. If you are on a tight budget then trusting your florist to make recommendations on flower choices that can help you achieve the overall look and feel you want can go a long way.
That said don't be scared of expensive flowers as whilst peonies and orchids can be a little bit more expensive they also cover more space and have a greater impact. One stunning orchid for example can have a greater impact than a whole bouquet full of gerberas.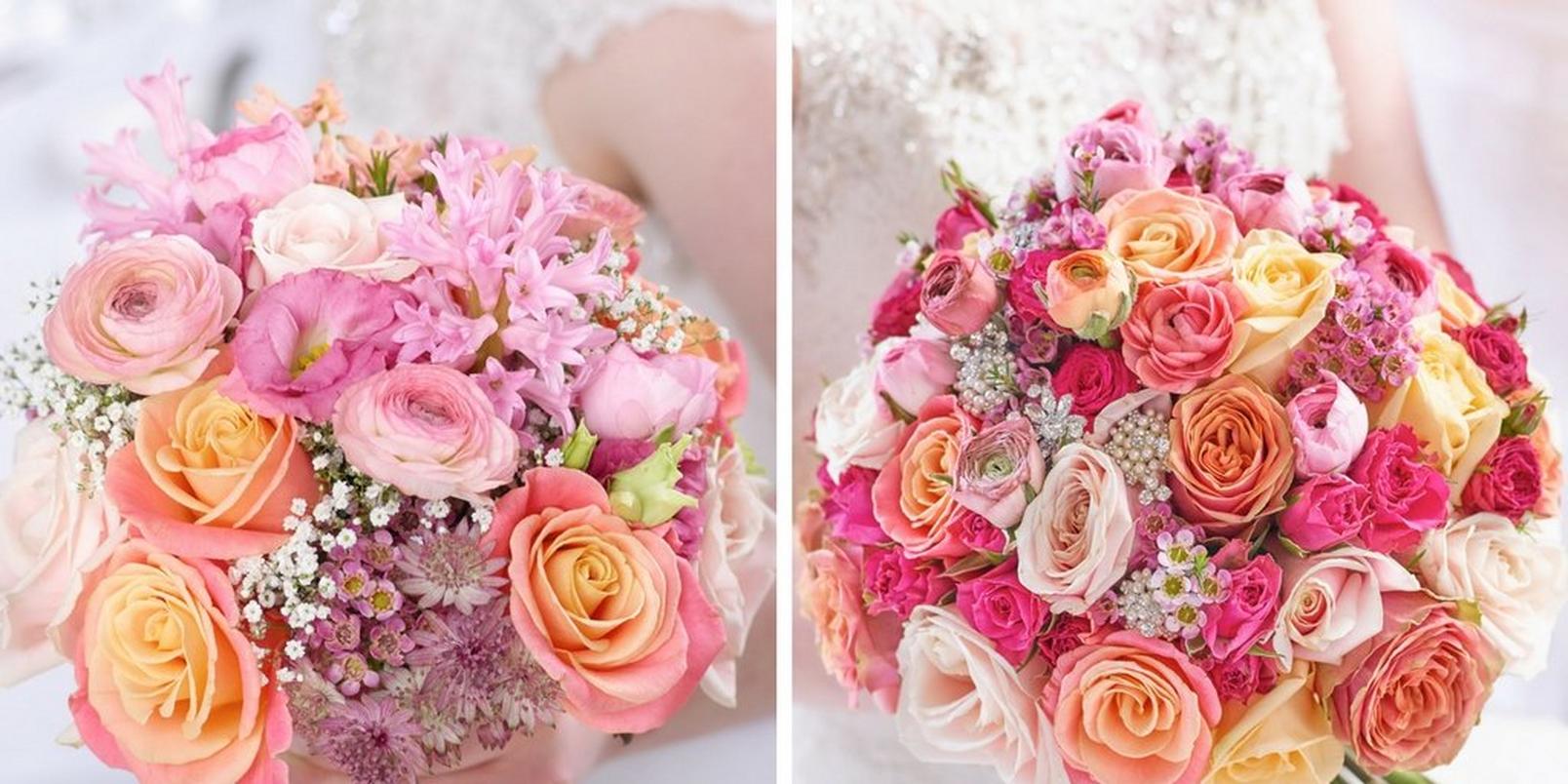 The two bouquets shown above have a similar design but the one on the left is more budget friendly as it includes fewer flowers and less exclusive varieties.
Work within the seasons
Although many popular flower types like roses, orchids and lilies are available all-year round, others are not. Out of season flowers can be imported, however this is often at a cost. If you want to keep a firm reign on your flower costs it is advisable to be in-tune with nature and plan your wedding flowers around the season you are marrying in. You should also be mindful that flower costs inflate significantly around Valentine's Day and Mother's Day when they are in high demand
Be prepared to compromise
It's great to have a vision of what you do and don't want but one of the biggest mistakes a bride can make is to have her heart set on specific flowers or arrangements and not be willing to compromise. A florist can do a much better job if the bride asks for an overall look, feel, and colour scheme and leaves it to the florist to bring her vision to life.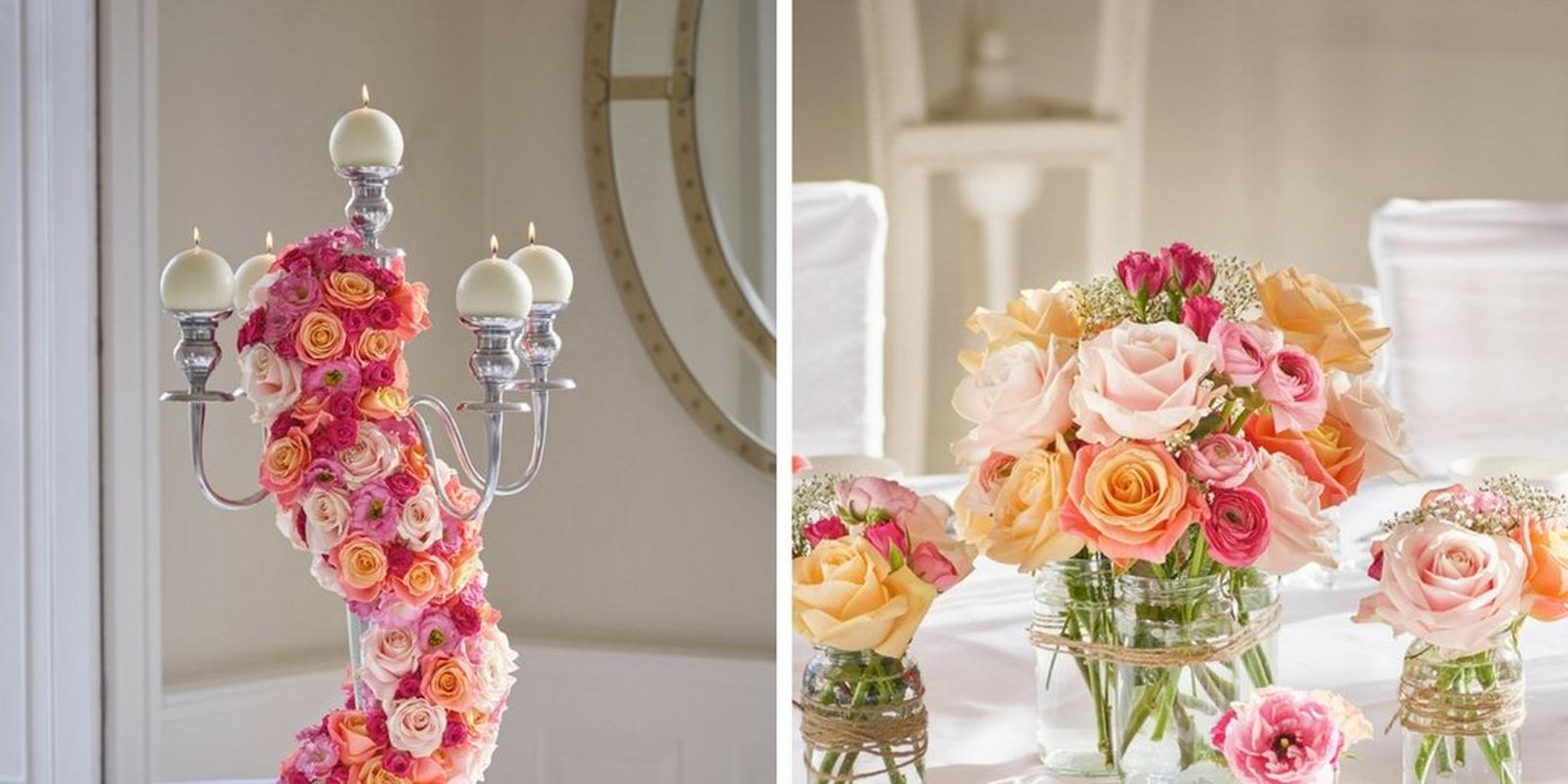 If your big day budget won't stretch to elaborate candelabras for you table centrepieces, then small posies arranged in vases and grouped together creates just as an attractive focal point.
Make your arrangements work harder
Another big tip for saving money is to make your arrangements go further by reusing the designs for the ceremony room at the reception venue. With the ceremony usually only lasting about half an hour it's a shame to see so many beautiful flowers going to waste when they could easily be incorporated into the reception décor. You'll need to discuss logistics with your florist but this is a quick and easy win for brides on a budget.
Don't DIY
Don't be tempted to DIY your own wedding flowers no matter how much money you think it will save you. Many brides simply become overwhelmed by such a project and end up making a frantic call to their florist for help. Not only can DIY flowers be extremely stressful, it can often become more expensive than hiring a professional from the start.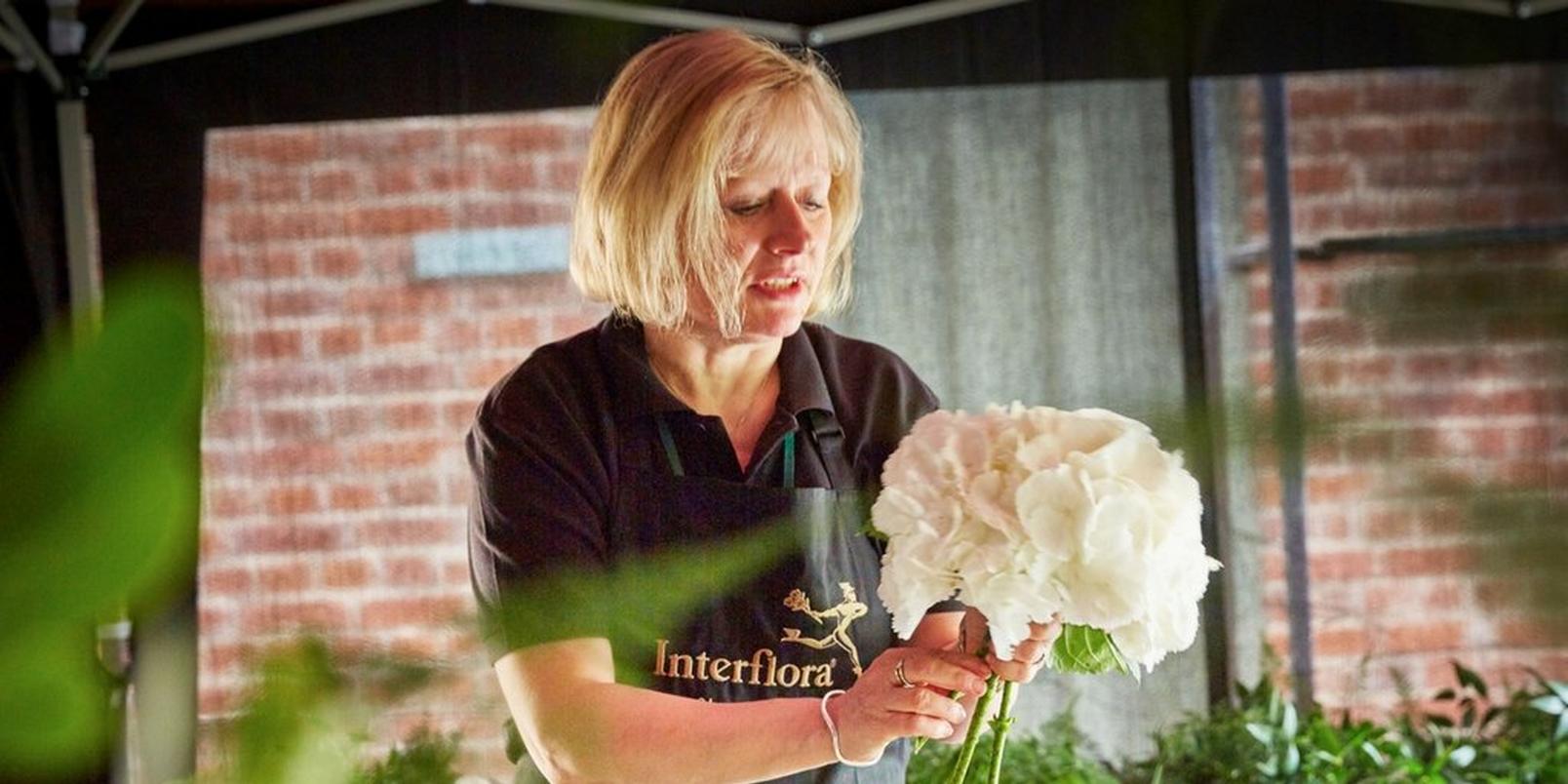 CHEAPER WEDDING FLOWER IDEAS
Cheap wedding flowers don't really exist but that doesn't mean you can't be savvy when shopping for your big day blooms. If you're on a really tight budget here are four ways to save on your wedding flowers.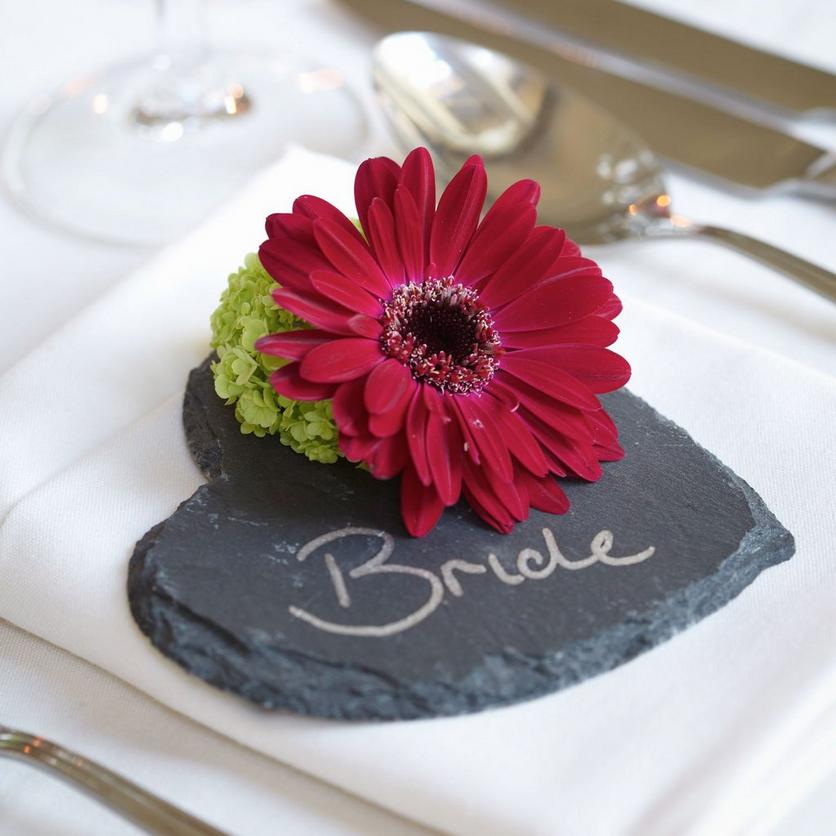 Choose more budget friendly flowers such as germini, that are available all year round, as opposed to expensive, seasonal varieties such as peonies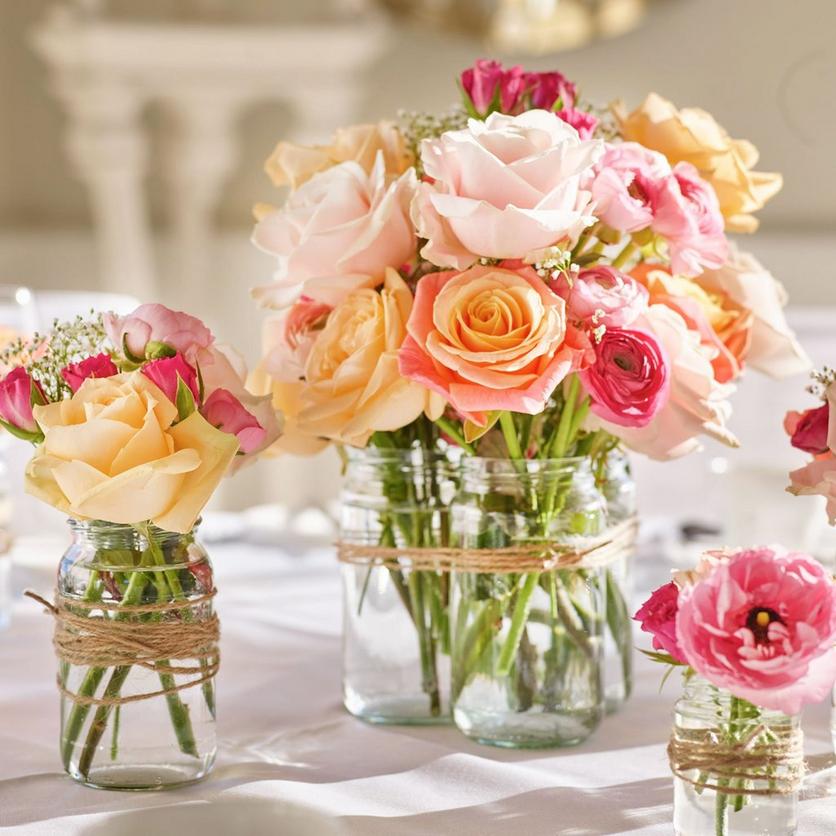 Smaller groups of flowers displayed in bud vases or glass jars can be just as effective as Oversized flower arrangements that cost twice the price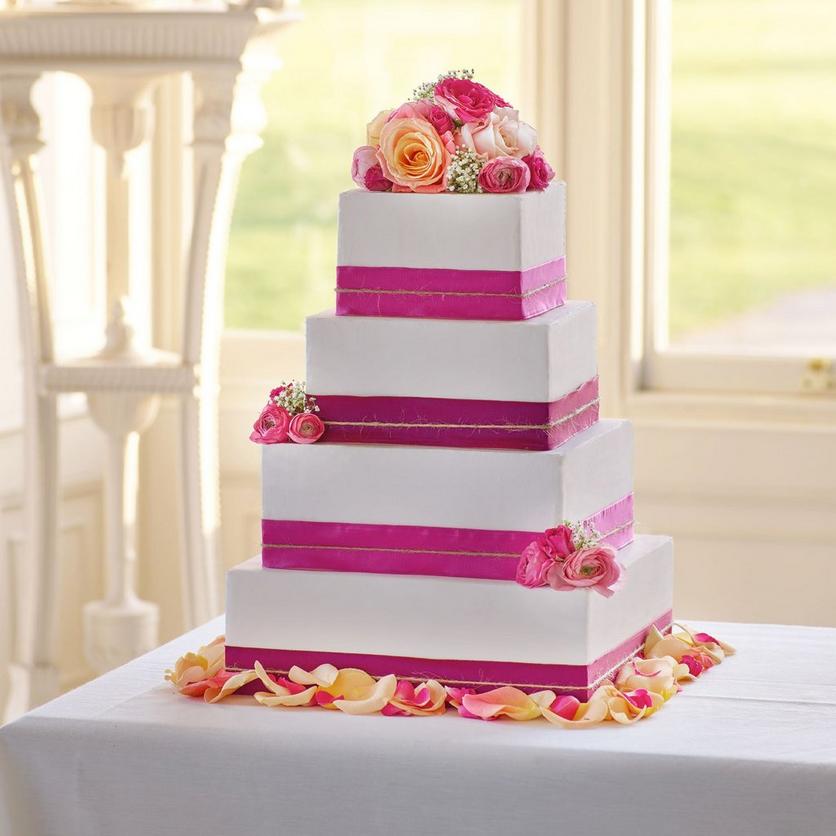 If you can't afford a cake over overflowing with flowers use a scattering of rose petals to adorn your centerpiece instead Below