6 Wedding Flower Ideas for the Autumn Bride
2nd September, 2019
After the brightness and vibrancy of summer, flowers mellow into warm autumnal shades and berries, fruits and seasonal foliage can be used to add texture and character to your wedding flowers.
Here are 6 inspiring wedding flower ideas for the autumn bride.
1. Seasonal Splendour
For brides who really want to embrace the season a colour palette inspired by autumn's fallen leaves is a beautiful choice. Get the look by asking your florist to include flowers in earthy tones. Calla lilies are great for autumn weddings as they add structure to designs while roses and leucospermum bring textural notes to bouquets and arrangements.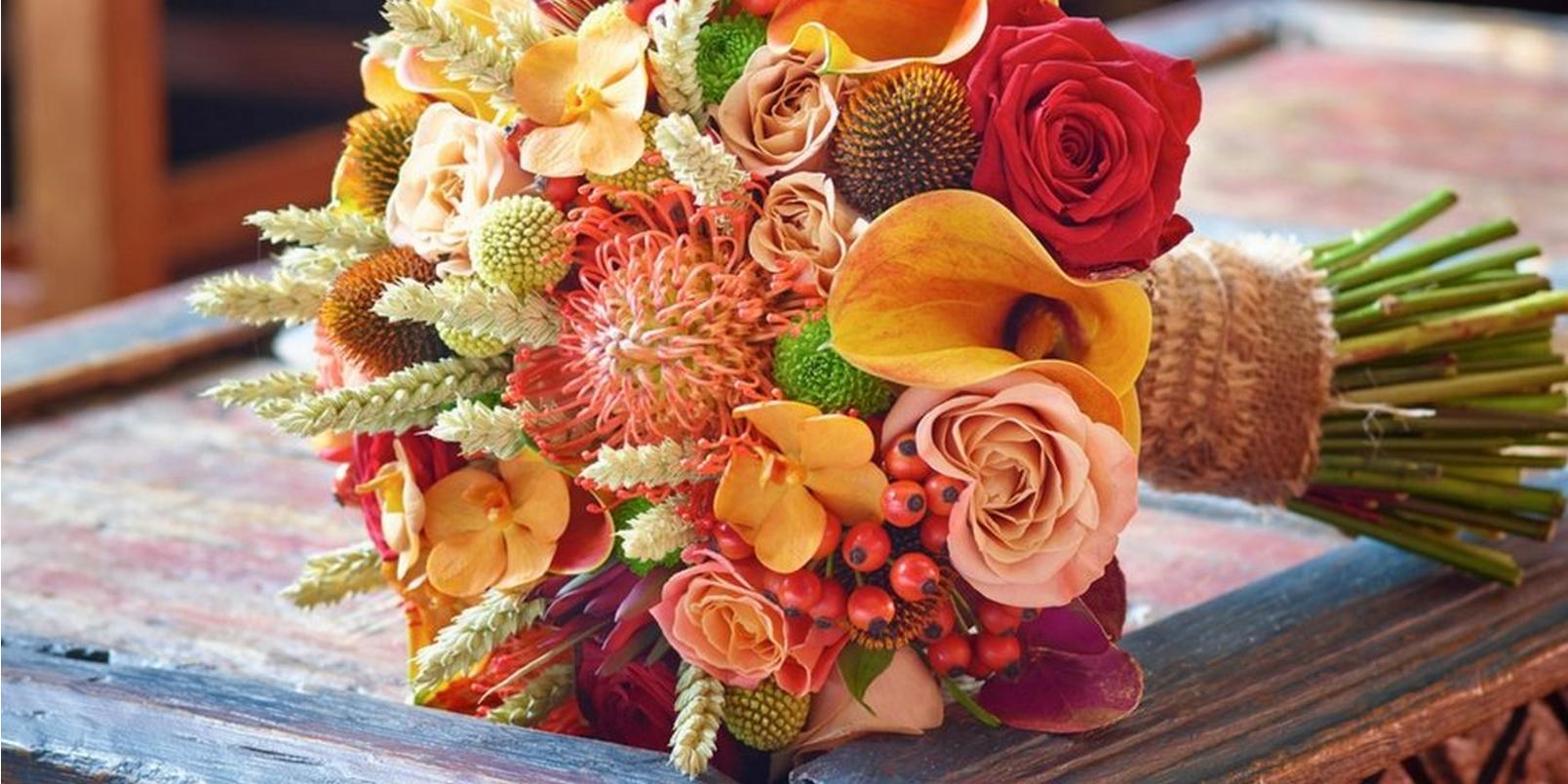 2. Berry Nice
Berries work particularly well in autumnal bouquets. If you're worried about using fresh fruit, there are some fabulous faux berries and dried fruits that look just as good as the real thing when mixed with fresh flowers and foliage.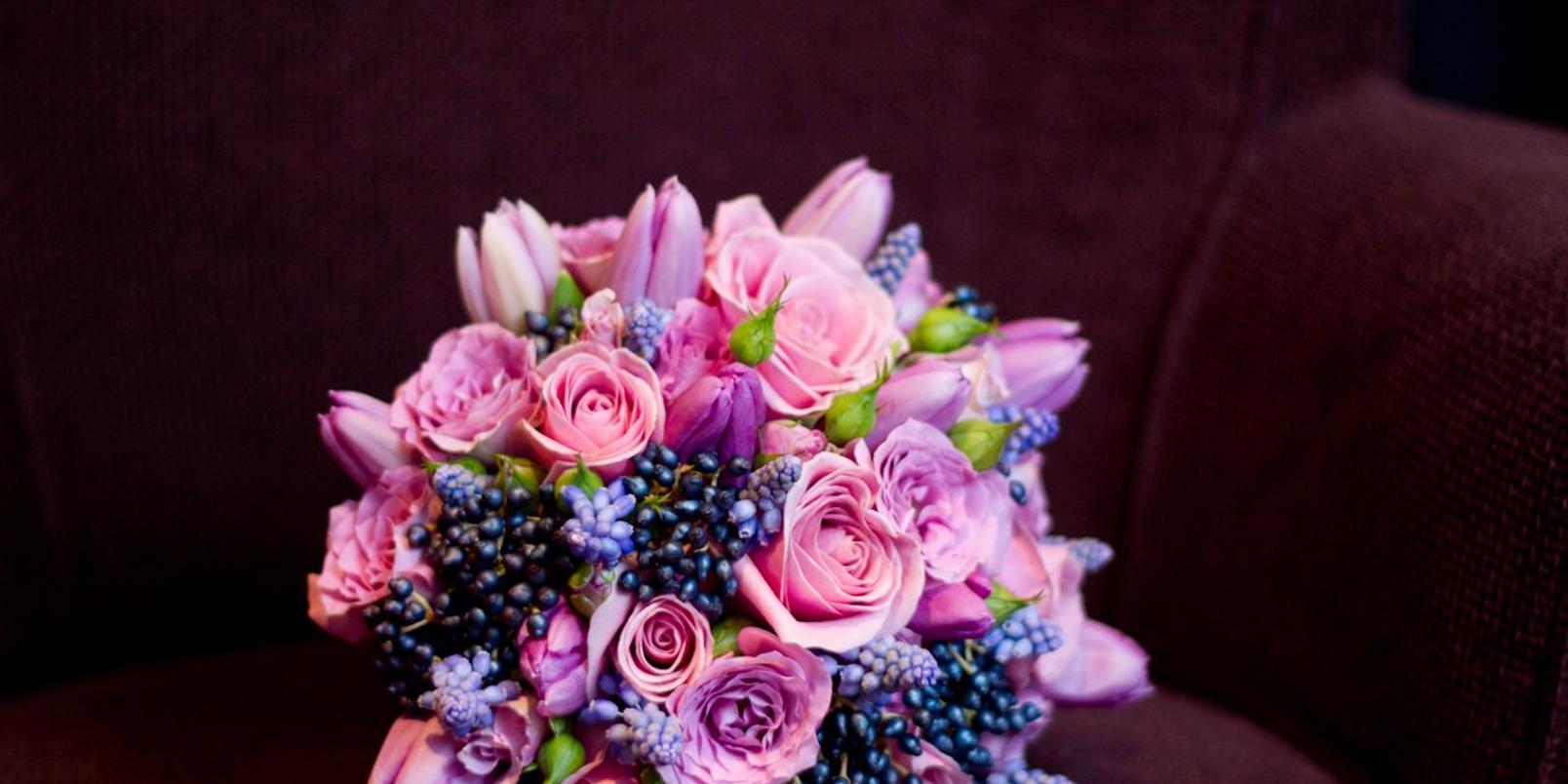 3. Pumpkin Power
Inject some seasonal fun into your wedding flowers and give a nod to Halloween by introducing pumpkins. Larger squashes can be incorporated into designs for the venue whilst miniature versions make great place settings for your guests.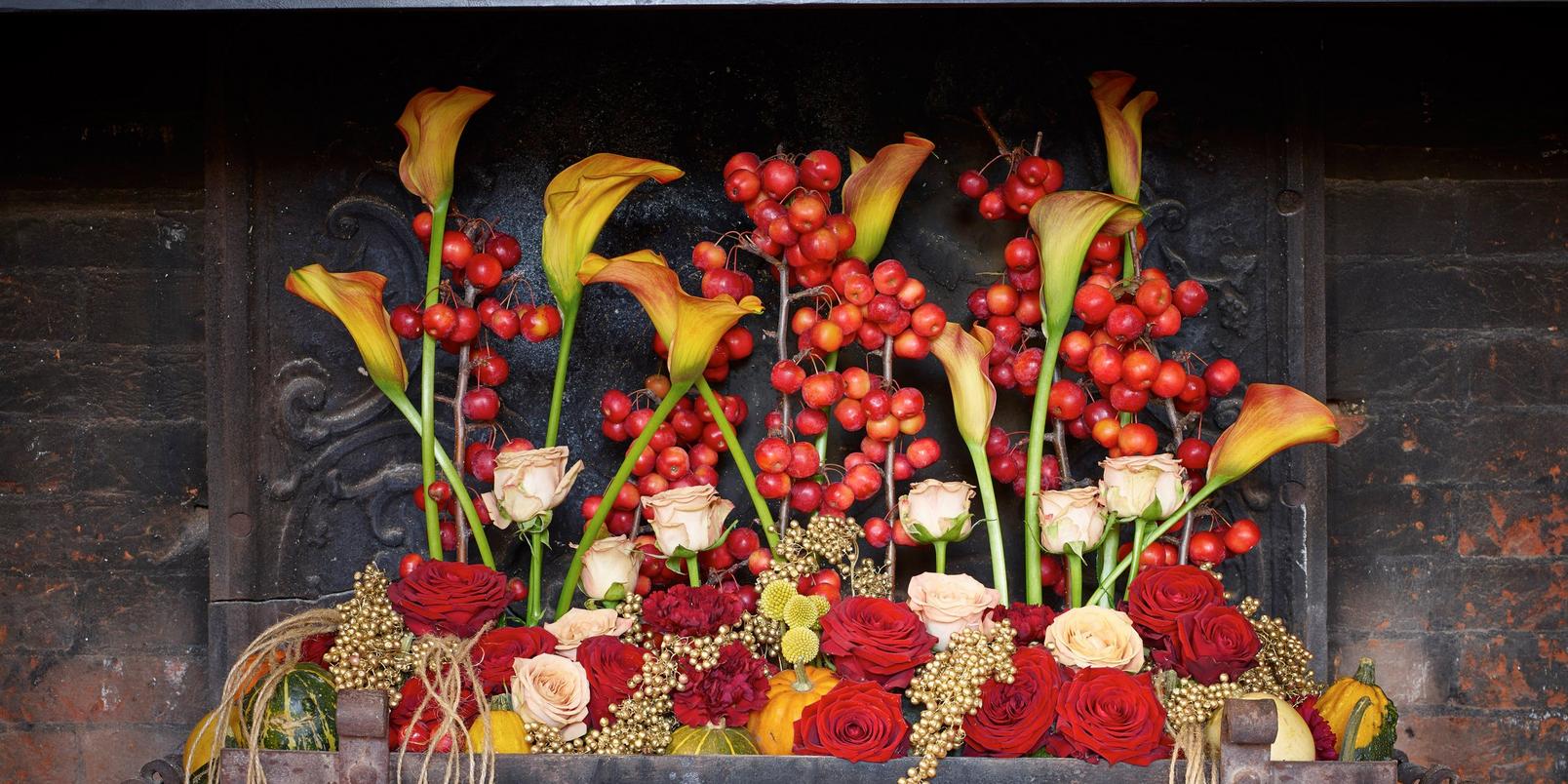 4. Autumn Halo
Just because summer blooms are fading, it doesn't mean you have to give up your dream of wearing a flower crown. If anything, the abundance of autumnal colour and texture should give you and your florist even more creative licence. This halo of roses and berries is bang on trend for the autumn bride.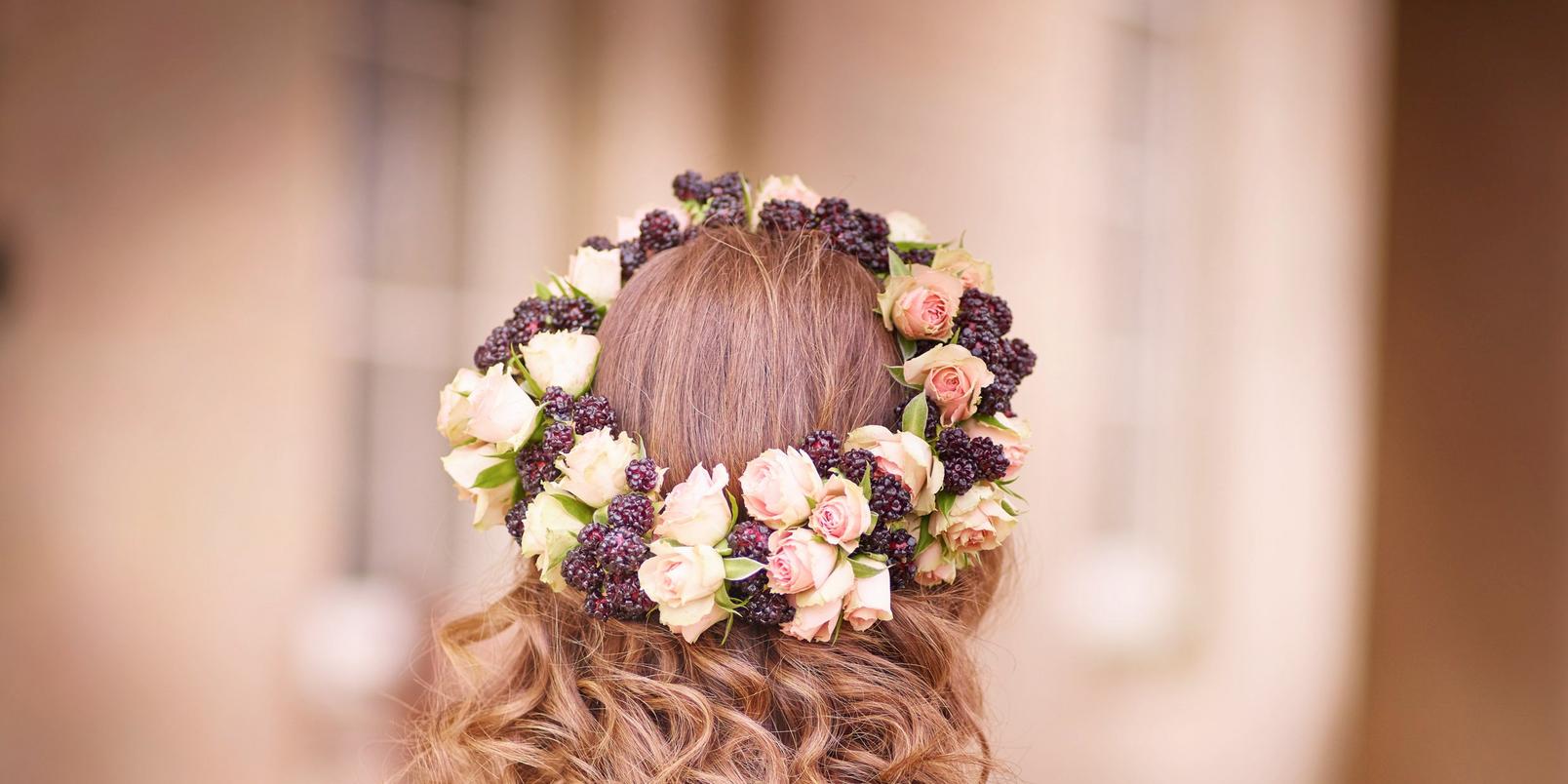 5. Enchanted Romance
Create a sense of enchanted romance with an autumnal woodland theme. Think branches, jewel coloured flowers and tea lights. The inclusion of fresh (or faux) berries adds interest and a true seasonal feel.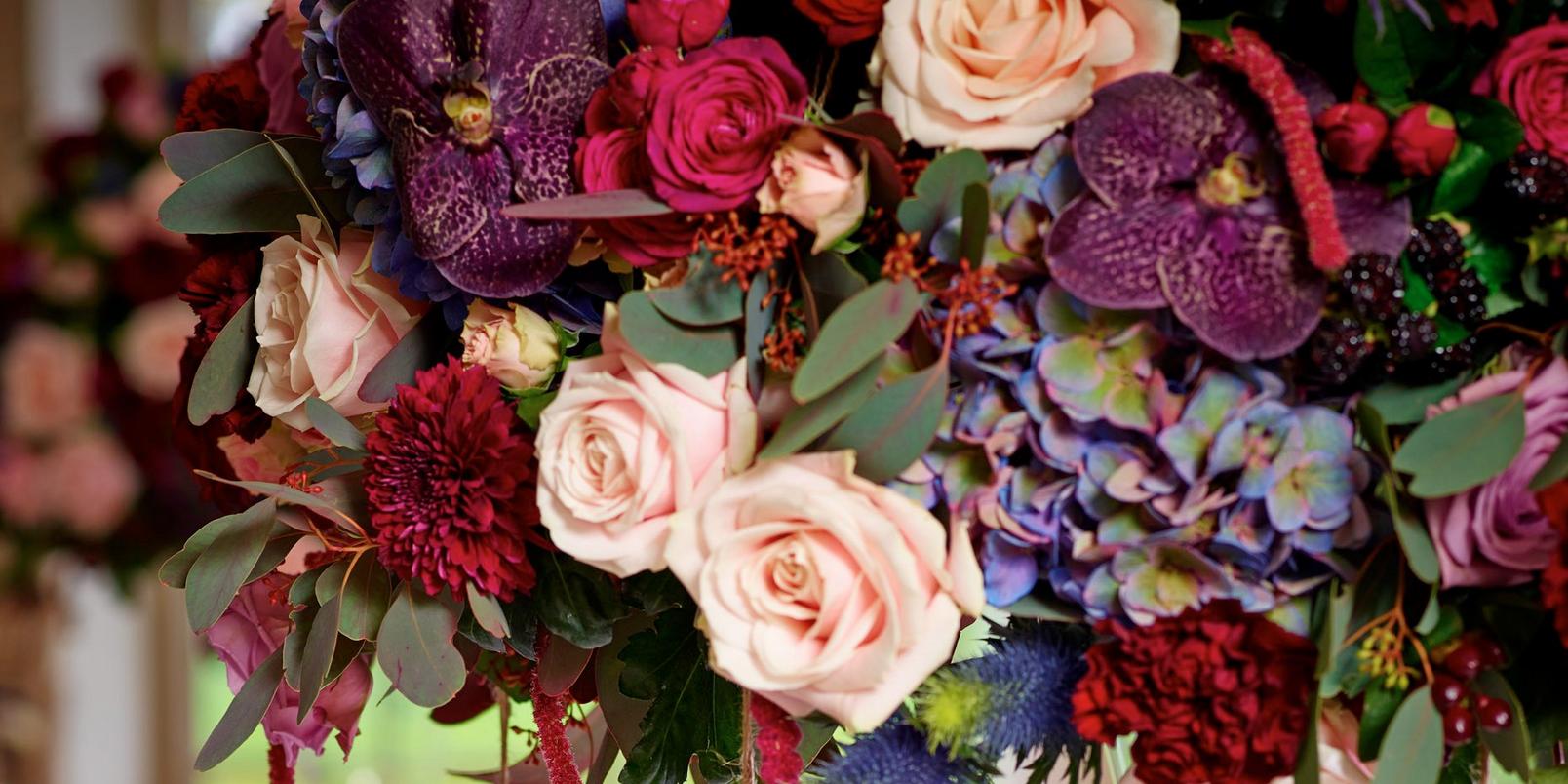 6. Aisle style
Bring some of that glorious autumn colour inside with a beautiful seasonal wreath. Go supersize to really make a statement or choose miniature versions to line the aisle in style.